NEARING THE FINISH LINE
Join Food Bank of Iowa in alleviating hunger through its Building Healthy Futures campaign.
Food Bank of Iowa is nearing the finish line of a critical facility expansion project to ensure no child, senior, veteran or hardworking individual has to struggle to find food. With increased capacity, the new addition will allow Food Bank of Iowa to readily accept larger donations, purchase food more cost effectively, and improve safety and efficiency — all while serving record numbers of Iowans in need through 700 partners across 55 counties.
---
Unprecedented Need
Food Bank of Iowa is responding to more needs than ever before. This expansion is coming at a critical time for our community. With your help, we can build a healthy future for Iowans in need.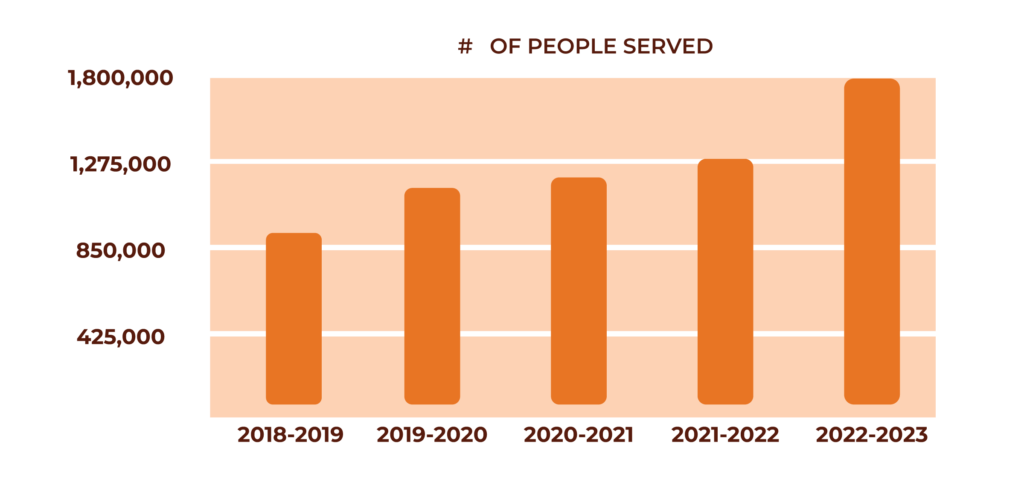 Audacious Commitments
Through expansion, Food Bank of Iowa will be able to expand its reach and deliver the following outcomes by 2026: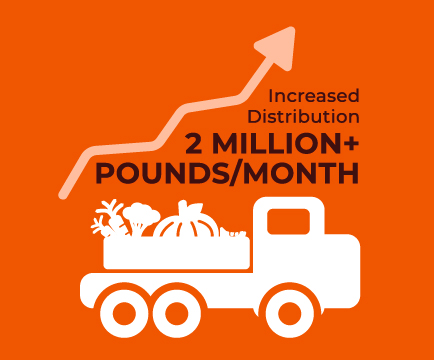 Increase food distribution to 2 million+ pounds per month.
Every student in 168 school districts can access food from their dedicated school pantry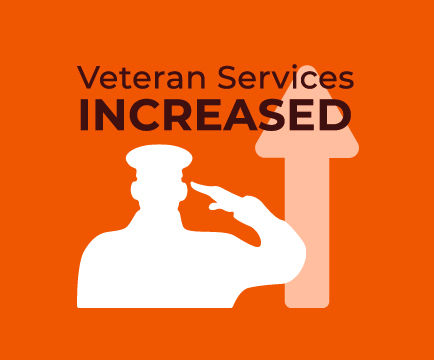 Every veteran has access to food assistance via their county Veterans Service Office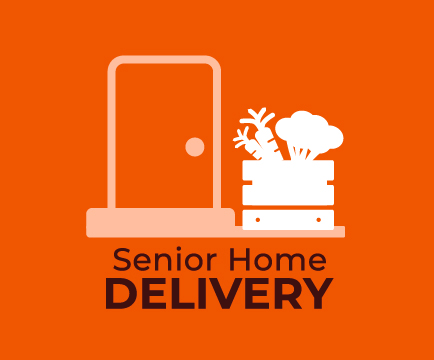 Every senior has access to home delivery via collaborations with health care and Area Agencies on Aging
---
The Expansion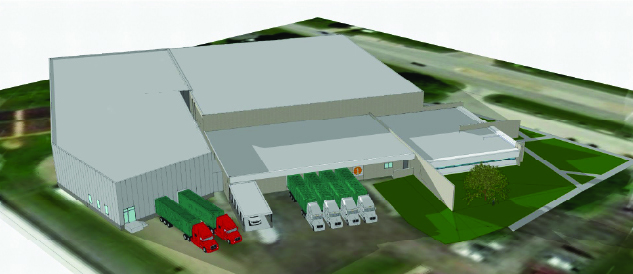 Food Bank of Iowa is committed to meeting the growing need for food assistance and is expanding its distribution center by 30,000 square feet.
"Because of the Food Bank, I have access to healthy food for my kids."
Hazel
Mother, Neighbor, Food Pantry Client
>
"It is a tremendous responsibility to help people who go without."
Hannah Krause
Capital Campaign Chair
>
"It is our honor and privilege to be able to support Food Bank of Iowa in this essential endeavor."
Dennis Albaugh
Founder and Chairman, Albaugh LLC
>
---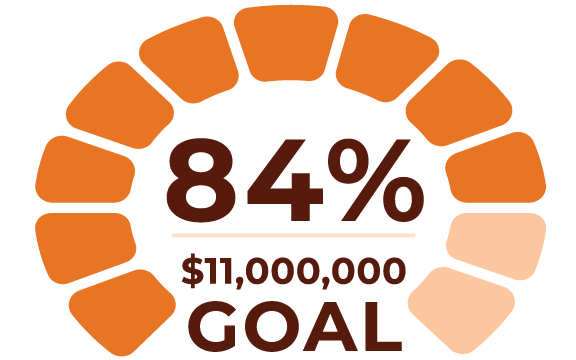 ---

Investors
Food Bank of Iowa appreciates the generosity of the following donors who have joined the campaign and are committed to Building Healthy Futures.
| | |
| --- | --- |
| Affinity Credit Union | Lauridsen Sand Fund |
| Albaugh, LLC | Pella Rolscreen Foundation |
| Burnett Family Foundation | Per Mar Security |
| Cargill Cares – Eddyville | Prairie Meadows |
| Casey's General Stores | The Ruan Foundation |
| Dale Larson Foundation | Ryan Companies |
| Farm Credit Services of America | Veridian Credit Union |
| Federal Funding | Vermeer Charitable Foundation |
| Holmes Murphy | Walmart |
| John Deere Foundation | Wellmark Foundation |
| Krause Group and the Krause Family | Individual Donors |
CAPITAL CAMPAIGN COMMITTEE
Eight community leaders have joined Food Bank of Iowa's capital campaign committee as the frontline fundraisers and advocates for the campaign.
| | |
| --- | --- |
| Hannah Krause, Chair | Loretta Sieman |
| Dan Keough, Executive Committee | Mike Simonson |
| Connie Wimer, Executive Committee | Kim Willis |
| Jim Dean | Kyrie Wong |
Food Bank of Iowa expands to meet growing need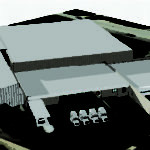 DES MOINES, Iowa — Food Bank of Iowa officials announced a 30,000-square-foot addition to the organization's distribution center. The expansion will nearly double food storage capacity, allowing the food bank to accept more donations, purchase more food and improve efficiency.
"The expansion is Food Bank of Iowa's first since moving to its current facility in 1999. The distribution center was remodeled in 2018 to triple storage capacity, but without adding square feet.
"As the need for food assistance skyrockets, we can no longer make do with cramped space and unreliable off-site storage," said President and CEO Michelle Book.
Breaking ground