Make a lasting impact by joining our Meal Makers monthly donation program. Your ongoing support of Food Bank of Iowa keeps our shelves stocked, our trucks on the road and food on the table for Iowans struggling with food insecurity.
Your Donation's Impact
At Food Bank of Iowa, we stretch every dollar donated to provide meals for our neighbors facing hunger. A $20 donation will buy 40 pounds of food! Here are more ways monthly giving makes an impact:
$20/month: feeds one child through the BackPack Program™ for a year
$60/month: provides at least three meals a day, every day for a year
$75/month: helps cover deliveries to our 700 partner agencies
$84/month: inducts you into our Helping Hands Society

Our Helping Hands Society recognizes our most committed hunger fighters. These champions annually contribute $1,000 or more to support our vision of a hunger-free Iowa.
Meal Maker and Helping Hands Society Benefits
As a thank you for becoming a Meal Maker, you'll enjoy:
Insider updates and newsletters to keep you in-the-know
Priority invitations for special events and volunteer opportunities
Annual statements in January for easy tax preparation
Convenient automatic monthly donations to support our mission year-round

Helping Hands Society members receive Meal Makers perks plus:
End-of-year impact report that shares how your gifts are making a difference
Invitation to one of our Up Close and Personal gatherings

In-person and virtual options throughout the year
Meet other supporters and our passionate, hunger-fighting team
Behind-the-scenes VIP tours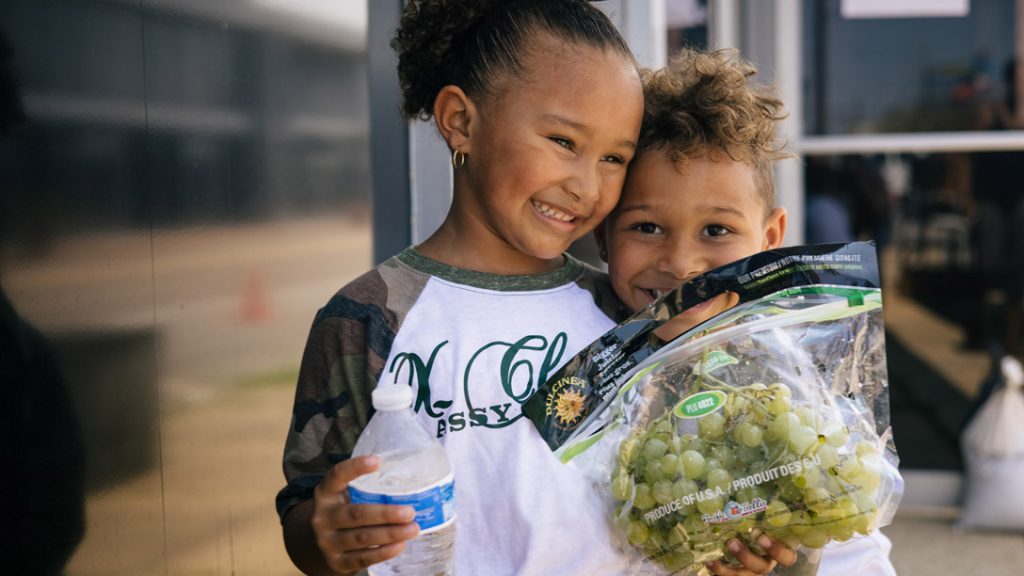 Become a Meal Makers Monthly Donor Today
Online Donation
Become a Meal Maker today by using the form below and selecting "monthly donation." We accept credit cards, debit cards and automatic bank payments.*
Mailed Donation
You can also send a check monthly to Food Bank of Iowa, PO Box 1517, Des Moines, IA 50305. Please indicate "monthly donation" on your check.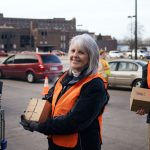 Double Your Gift
Matching gifts are a great way to double your impact. Use the tool below or contact your employer to see if they match donations to Food Bank of Iowa.
You can send your employer's matching gift form or other necessary verification to give@foodbankiowa.org. Our team will complete and return it quickly so your impact can be doubled.
Match Your Gift
Questions or Changes to Monthly Giving
You can change your donation amount by logging in to your donation account. Still have questions? Email us at give@foodbankiowa.org or call 515-564-0330.
---
*There will be two small deposits made to your bank account from WePay. Then you will receive an e-mail from "Giveffect via WePay" to confirm these deposits and establish your ACH payment.