Food Bank of Iowa receives $200,000 donation from Polk County Board of Supervisors
Food Bank of Iowa is the honored recipient of a $200,000 grant from the Polk County Board of Supervisors. This generous donation will support Food Bank of Iowa's facility remodel project, completed in 2018.
"Food Bank of Iowa is responsible for the needs of hungry people across 55 counties. However, due to the magnitude of the local population, 25 percent of our distribution stays right here in Polk County, helping Polk County residents. And 50 percent of the 1.5 million pounds of food we distribute each month stays in Central Iowa," said Michelle Book, president and CEO of Food Bank of Iowa. "We had to shore up this 40-year-old facility in order to meet the needs of hungry Iowans. I'm happy to have Polk County on board with this $7 million construction project."
Food insecurity affects one in nine Iowans and more than 50,000 individuals in Polk County, leaving them unsure of where or when they'll find their next meal. Food Bank of Iowa distributes food to 166 partners in Polk County—including food pantries, homeless shelters, schools, day care centers, feeding sites and many others—and supplies 2,461 backpacks each week during the school year to children in need across the county.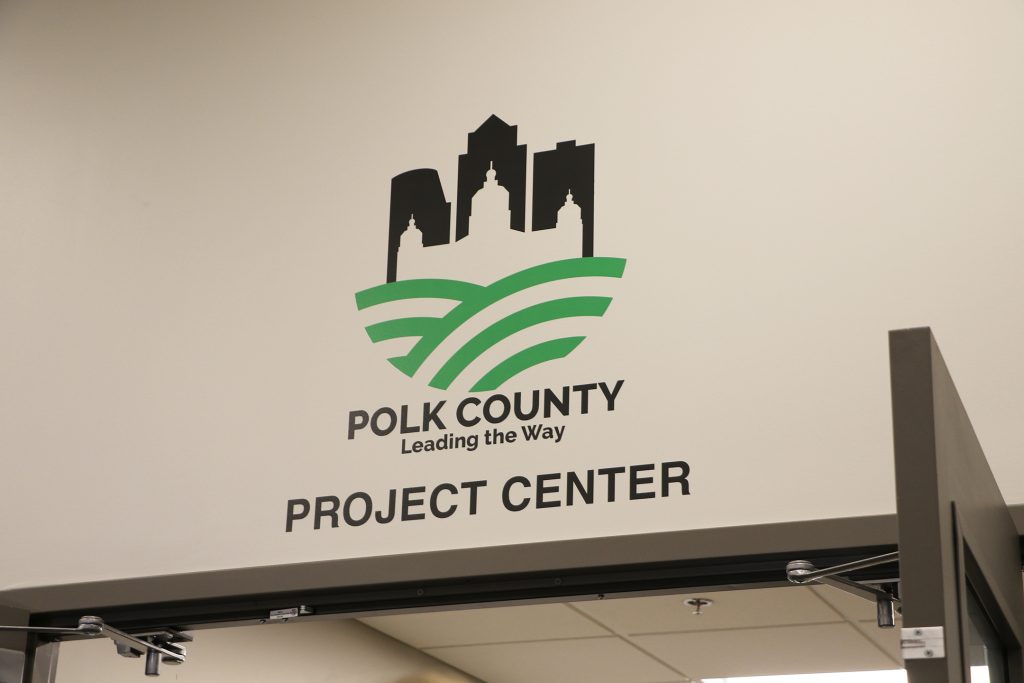 "The Polk County Board of Supervisors have been heavily involved in hunger issues for several years, with a particular focus on food rescue and making food assistance more accessible to working families," said Supervisor Robert Brownell. He added, "We are excited to help the Food Bank of Iowa increase their capacity to do this, and we look forward to continuing to find ways to partner with them and other food assistance providers to create a cohesive and easily navigable network."
The building renovation completely overhauled the distribution center, office space and volunteer center. Without adding on to the building, Food Bank of Iowa increased dry food storage, dramatically increased refrigerated and frozen food storage capacity and tripled total pallet positions.
"Food Bank of Iowa is a trusted partner helping us meet the needs of families in our district who struggle to make ends meet," says Thomas Ahart, Des Moines Public Schools Superintendent. "In addition to stocking 23 school pantries across the district and providing snacks for emergency situations and afterschool programs, Food Bank of Iowa provides backpack bags which we distribute to 836 elementary students in 13 district elementary schools. Meeting basic needs is a big part of making sure our students can be successful in the classroom. Food Bank of Iowa supports that success."
In conjunction with the $200,000 grant, Food Bank of Iowa has recognized the generous gift by naming the newly-designed volunteer project center the Polk County Project Center.
Food Bank of Iowa is a private, nonprofit donor funded organization dedicated to making hunger-free Iowa a reality. Through key partnerships with corporations, the USDA and Feeding America—as well as community donations—Food Bank of Iowa distributes 1.5 million pounds of food each month to 175,000 Iowans via 625 partner agencies across 55 Iowa counties.
To learn more, visit foodbankiowa.org or find us on Facebook at www.facebook.com/foodbankiowa.