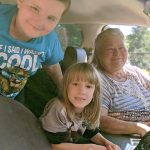 View the Mobile Pantry Schedule for Your Community
We're here to help when you need us because no Iowan should have to go hungry. Our mobile pantries operate in 30 counties, with most open once a month. We also serve veterans through dedicated mobile pantries in Des Moines and Ottumwa.
View the schedule below to find a mobile pantry near you.
---
How It Works
Our mobile pantry program helps communities without other food assistance programs. Here's how it works:
One of our trucks delivers produce, meat, bread and nonperishable items to the prearranged site.
Local volunteers set up a farmers' market-style distribution system.
Food is given to people in need at the scheduled time.
Volunteers reset the space to its original condition when the food is gone.
Many mobile pantries continue to provide drive-through distribution.
You'll stay in your vehicle and unlock the trunk or backseat.
Volunteers will safely place a prepackaged food box or bag there.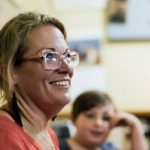 Become a Sponsor
Our mobile pantry program provides flexible food assistance across the state. Your donation of $5,000 to $25,000 feeds families, seniors and veterans in need. Contact us for more information about sponsoring a mobile pantry in your community.
Contact Us
Food Bank of Iowa programs and partners adhere to all USDA nondiscrimination guidelines.