Our volunteer centers are open in Des Moines and Ottumwa. We need you now more than ever! Learn more about how you can support our vision of a hunger-free Iowa.
Volunteer In Person
We welcome individual and group volunteers. If you'd like to volunteer as a group, please fill out our group volunteer form. You can count your hours toward school or work service, like Silver Cord, but not court-ordered community service.
Our volunteer sign-up will be closed from Fri., Sept. 22 – Mon., Sept. 25 at 12 p.m. for scheduled updates. Thank you for your patience!
Food Sorting
You'll label, count and box donated food so we can distribute it. Here are some examples of what you'll do:
Pack BackPack sacks
Sort food drive donations
Check dates and food safety of food drive items
Bag bulk produce
Repackage bulk rice or pasta into family-sized bags
Box up like items into equally weighted boxes
Sort bread
Pack family boxes
---
Skills-Based Volunteering
You'll put your talents and experience to work for us. Opportunities are diverse and can be tailored to match your skills. Some common needs include:
Data entry
Drivers for large vans
Administrative assistance
Special events support
Please complete a skills-based volunteer form so we can match you with the right opportunity.
Volunteer from Home
You can help from home or virtually anywhere by sewing T-shirt tote bags or creating inspiration cards for our BackPack Program™.
Then, deliver these items to our distribution centers in Des Moines (2220 E. 17th St.) or Ottumwa (705 W. Main St.). We're open 7:30 a.m.–4:30 p.m. Mondays–Thursdays and 7:30 a.m.–2 p.m. Fridays.
DIY T-Shirt Tote Bags
As the need for food increases, we need bags to support mobile pantries and drive-through school distributions. It's easy to sew the T-shirt tote bags we prepack with food for these programs. All you need is a sewing machine, heavyweight cotton T-shirts and a few other common items.
---
BackPack Program Inspiration Cards
We distribute more than 4,500 BackPack sacks for elementary students each week. These bags include nutritious, kid-friendly food for the weekend, plus an inspirational message. We need help creating these inspiration cards for kids and their families.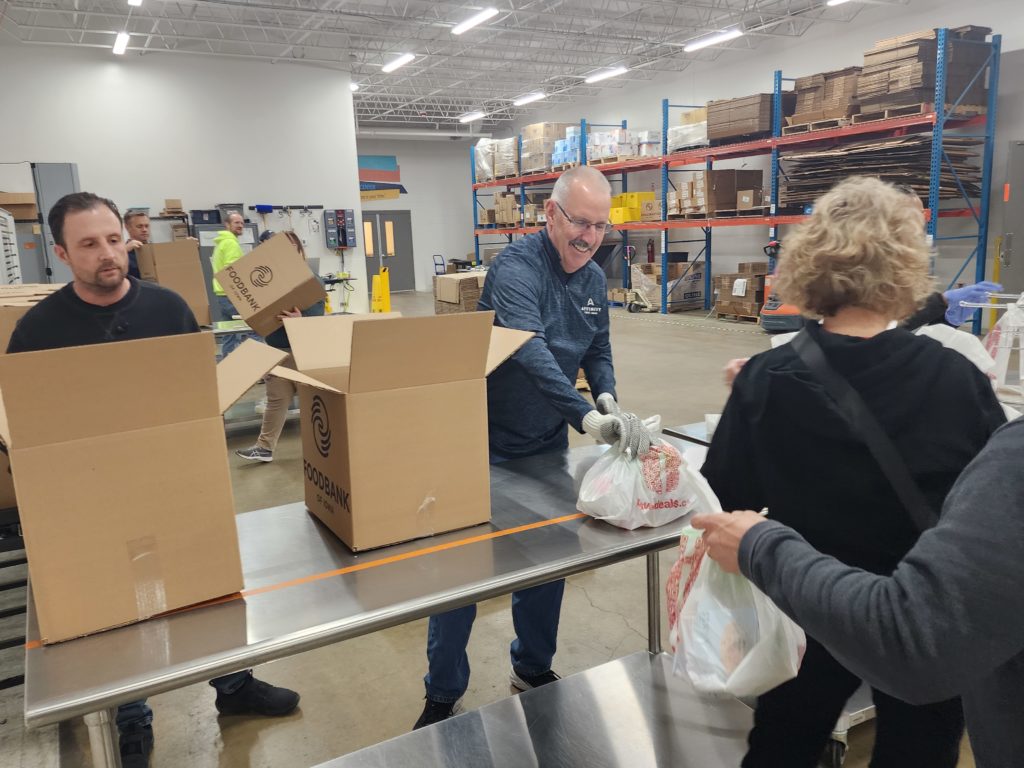 Questions about Volunteering?