How We Fight Hunger in Iowa
Hunger isn't a problem that happens somewhere else. It happens right here in the heartland. In our communities. Our schools. And our neighborhoods.
Here in Iowa, more than 300,000 of our neighbors struggle to afford nutritious food. Hunger can look very different than you think it does. It can be a hardworking family trying to make ends meet. A child who only gets meals at school. Or a senior deciding between prescriptions or groceries.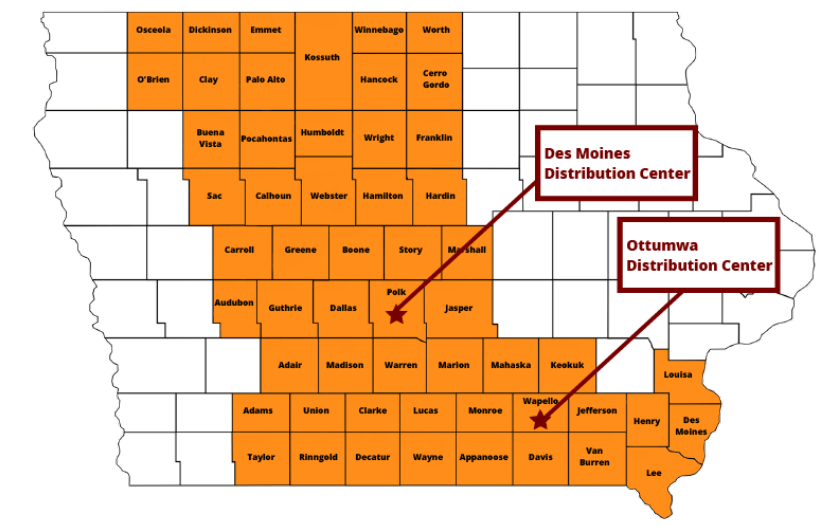 At Food Bank of Iowa, we believe no one should have to go hungry. We gather and distribute more than 1.5 million pounds of nutritious food each month to 700 partners across 55 Iowa counties, getting help to those who need it the most.
Our Mission
Food Bank of Iowa is committed to creating a hunger-free Iowa. We provide food that helps Iowa children, families, seniors and veterans lead full and active lives, strengthening the communities where they live.
We value compassion, commitment, collaboration, creativity and courage.
HOW WE FEED IOWANS FACING HUNGER
Food Bank of Iowa is different from a food pantry. Your generosity helps us purchase truckloads of nutritious food that's harder to donate, like fresh vegetables and lean meat. Then we distribute it through our statewide partner network, which includes food pantries, meal sites, shelters, schools and others. Food is also distributed through three programs directly serving Iowans in need::
Mobile Pantry Program, which provides farmers' market-style distributions monthly, bimonthly or quarterly in Iowa communities.
School Pantry Program, which allows kids and their families to access needed groceries at school.
BackPack Program™, which provides a sack of nutritious, kid-friendly food for elementary students in need over the weekend.
We're committed to distributing safe, wholesome food. Our facilities in Des Moines and Ottumwa undergo rigorous food safety inspections by AIB International. We have passed every inspection with flying colors.
Ready to get involved?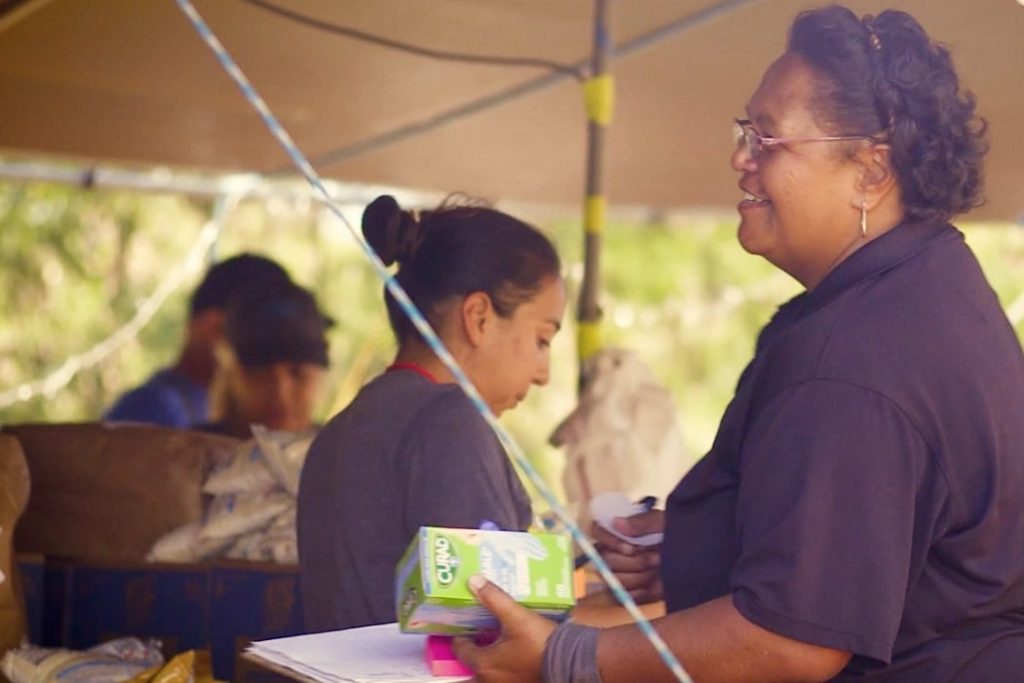 Ways to Get Involved
There are many ways to get involved with Food Bank of Iowa. Learn more about volunteering, hosting a food drive and more.
Get Involved