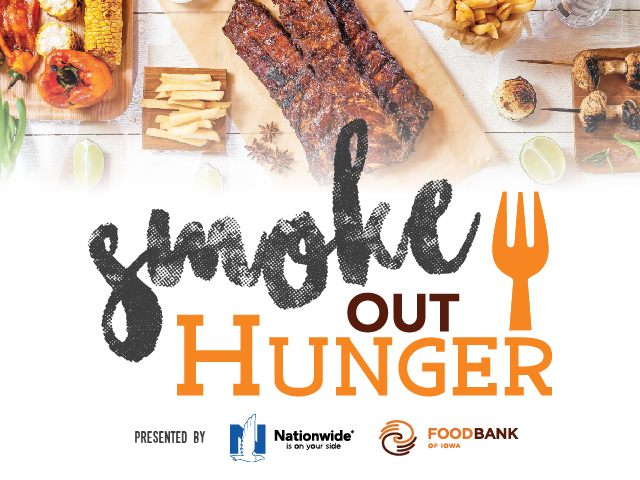 Smoke Out Hunger 2023
Help Iowans facing food insecurity at Smoke Out Hunger on Sunday, July 30, at Cowles Commons in downtown Des Moines.
This annual, family-friendly event welcomes people of all ages for unlimited barbecue prepared by central Iowa chefs, complemented by craft beer, dessert, games and live music. Have fun with your entire family while helping another Iowa family in need.
Proudly presented by Nationwide. All proceeds benefit Food Bank of Iowa's work to end hunger in Iowa.
Learn More