BackPack Program™ comes with an extra helping of kindness at Altoona Elementary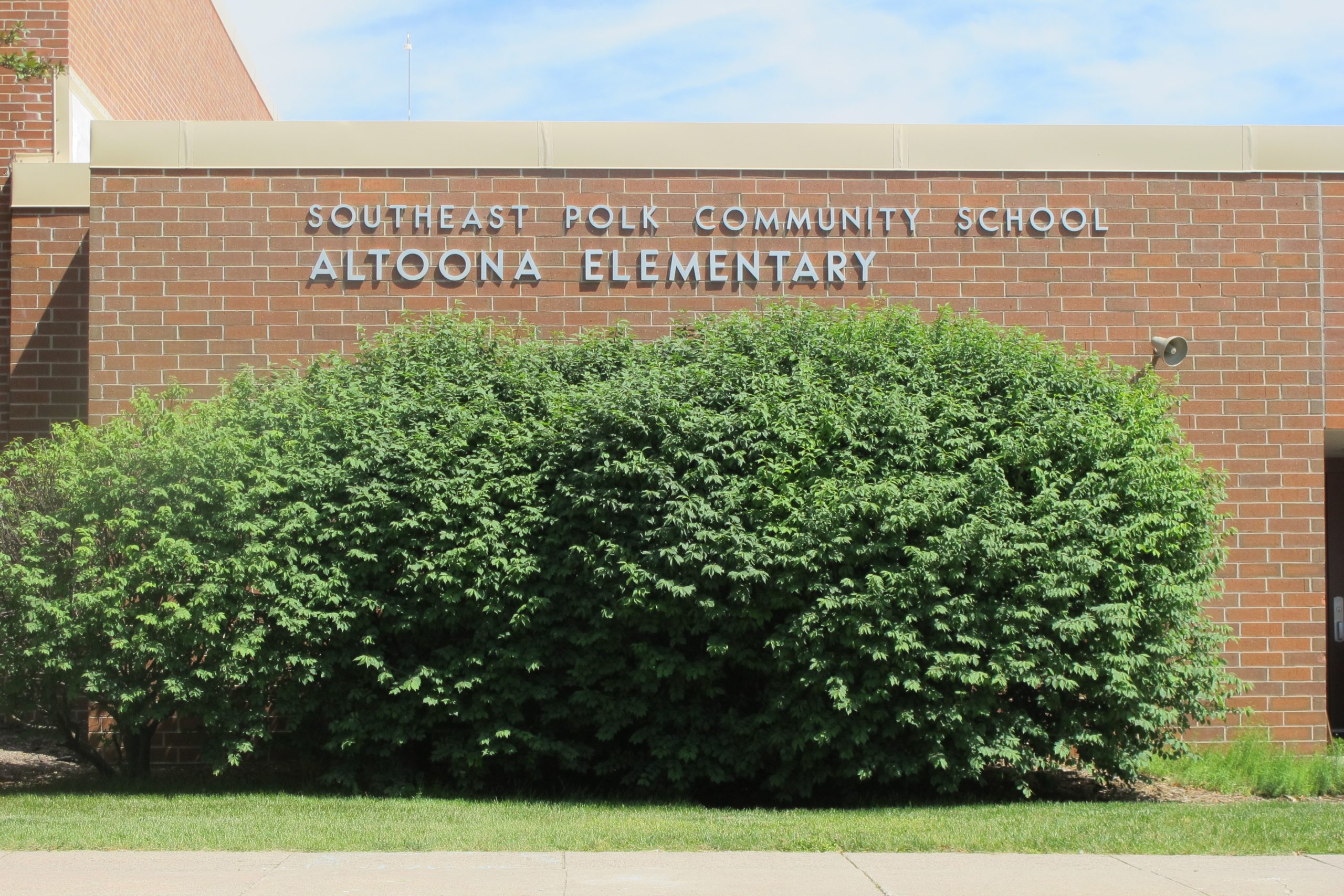 Des Moines, Iowa (Dec. 17, 2021) — Talk to Jane Kayser at Altoona Elementary, and you'll learn new insights about Food Bank of Iowa's BackPack Program™.
The program serves 4,601 students at 133 schools in 32 Iowa counties. Each week, Food Bank of Iowa volunteers fill individual sacks with a dozen kid-friendly food items and encouraging notes. Those sacks are then delivered to elementary schools and tucked into student backpacks on Fridays. This food helps tide kids over on the weekends so they can return to school on Monday ready to learn.
At Altoona Elementary, 44 students receive backpack food on Fridays, but Kayser, the school's guidance counselor, distributes it personally. Students come by her office to pick up their sacks before their first classes begin. She talks with each child, asks about their week, and then gives a warm hug or a high-five before sending students on their way. Sometimes, she'll even take a moment to comb an unruly head of grade-school hair.
Beyond the weekend
"The BackPack Program has bigger impacts than only supplemental weekend food," Kayser said. "It impacts in ways that make kids feel normal."
For example, Kayser said, sometimes students might save back a granola bar, fruit cup or other snacks to supplement a cold lunch on another day. At Southeast Polk elementary schools, she explained, students who bring their lunch get to immediately sit down in the lunchroom, while those served hot lunch wait in line to get their trays and then are seated. That means "hot lunch kids" and "cold lunch kids" don't get to sit together.
"For once, to just be a kid sitting at the cold lunch table with their friends socially and emotionally impacts them," Kayser said.
About 230 students total participate in the BackPack Program in Southeast Polk's eight elementary schools in Altoona, Mitchellville, Pleasant Hill and Runnells.
"I love the flexibility," Kayser said. "We have a lot of transiency – students in the district moving from building to building – and the program works seamlessly no matter what building the students are in. Our kids rely on that food. They love it! They are so appreciative of kid-friendly food – stuff they can make on their own.
"We're honestly unbelievably grateful."