Food Bank of Iowa awards $20,000 grant to Iowa State University student food pantry
Des Moines, Iowa (September 21, 2021) — Food Bank of Iowa has awarded a $20,000 grant to Iowa State University's student food pantry, SHOP – Students Helping Our Peers. The grant will be used for new cold storage and freezer space, expanding SHOP's capacity to provide produce, eggs, dairy and meat for students who are food insecure.
According to Iowa State, results from two 2019 national student surveys indicated about 25% of ISU students may not have reliable access to nutritious, affordable food in sufficient quantities.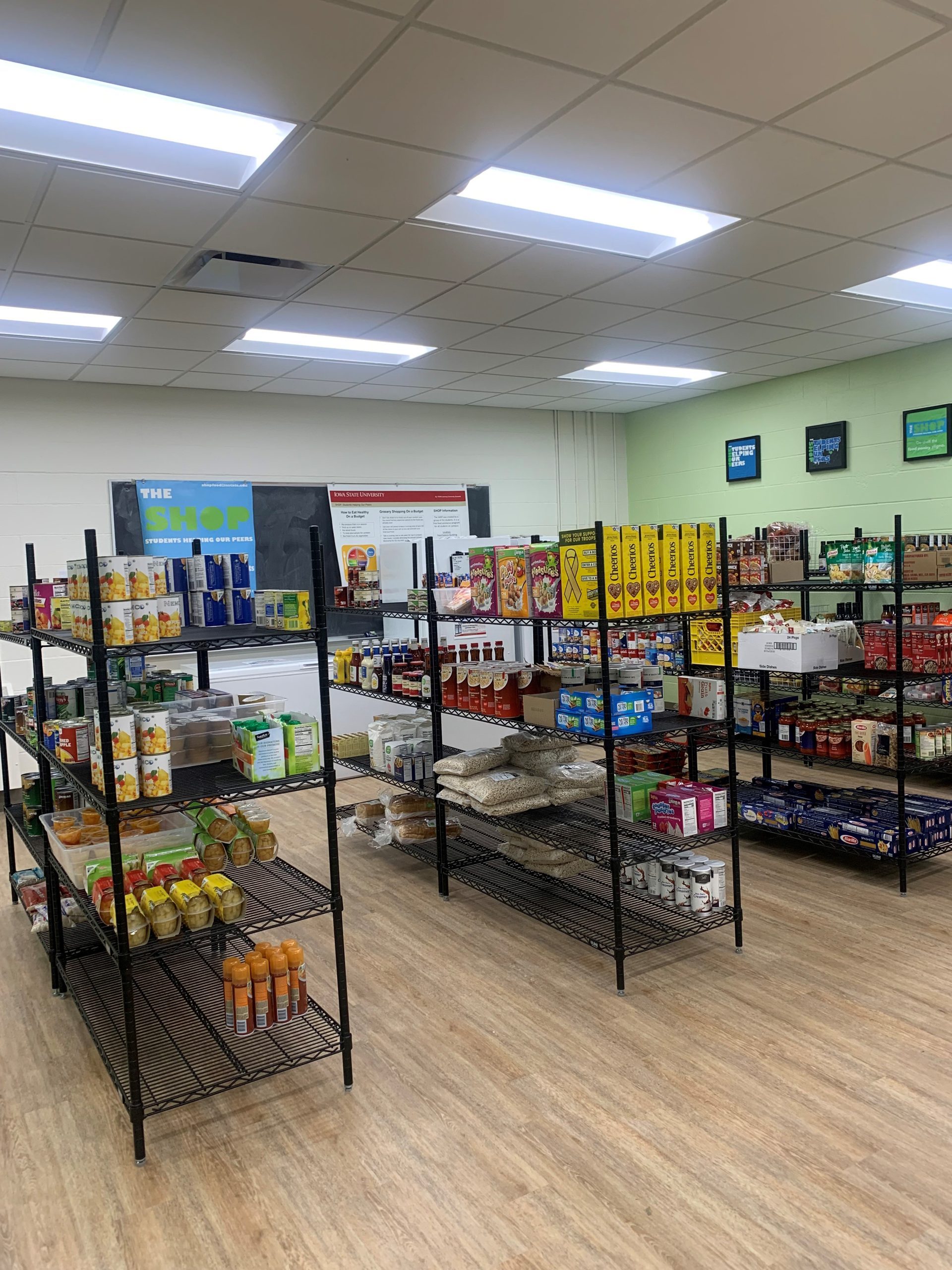 "This funding will ultimately give students in need many more options for fresh, wholesome, nourishing food," said Michelle Book, Food Bank of Iowa president and CEO. "We know that college students who consistently lack access to enough food have lower GPAs, are at greater risk for mental health problems, and are 43% less likely to graduate."
Book announced the grant at a September 22 ribbon-cutting for SHOP's new and expanded space in Beyer Hall on the Iowa State campus. The 10-year-old food pantry is among the newest of Food Bank of Iowa's 677 partners. Learn more about SHOP.
So far this year, Food Bank of Iowa has distributed $3.4 million in CARES Act and other grant funding to its partners and programs for capacity building, in direct response to the Covid-19 pandemic. The funding provided to Iowa State's student pantry is the latest in that effort.
Food Bank of Iowa's mission is to provide food for Iowa children, families and seniors to lead full and active lives, strengthening the communities where they live. Serving 55 of Iowa's 99 counties, Food Bank of Iowa delivered more than 20 million pounds of food to its partners last year.
Any organization or individual interested in joining the fight for a hunger-free Iowa can volunteer, donate and find advocacy information at www.foodbankiowa.org.
###
About Food Bank of Iowa
Leveraging bulk purchasing power, retail food rescue relationships and USDA's The Emergency Food Assistance Program, Food Bank of Iowa sources free and reduced-cost food for Iowans in need. The food bank keeps the food safe and delivers it to 677 partners—including community meal sites; church, school, and community pantries; daycares; homeless shelters; and rehab sites—who then distribute food to children, seniors, veterans and hard-working Iowans. Food Bank of Iowa provides food to pantries, schools, and social service organizations in 55 counties, covering big cities and small towns across 30,000 square miles.
To learn more, visit www.foodbankiowa.org.