You're making a difference for Clarissa's family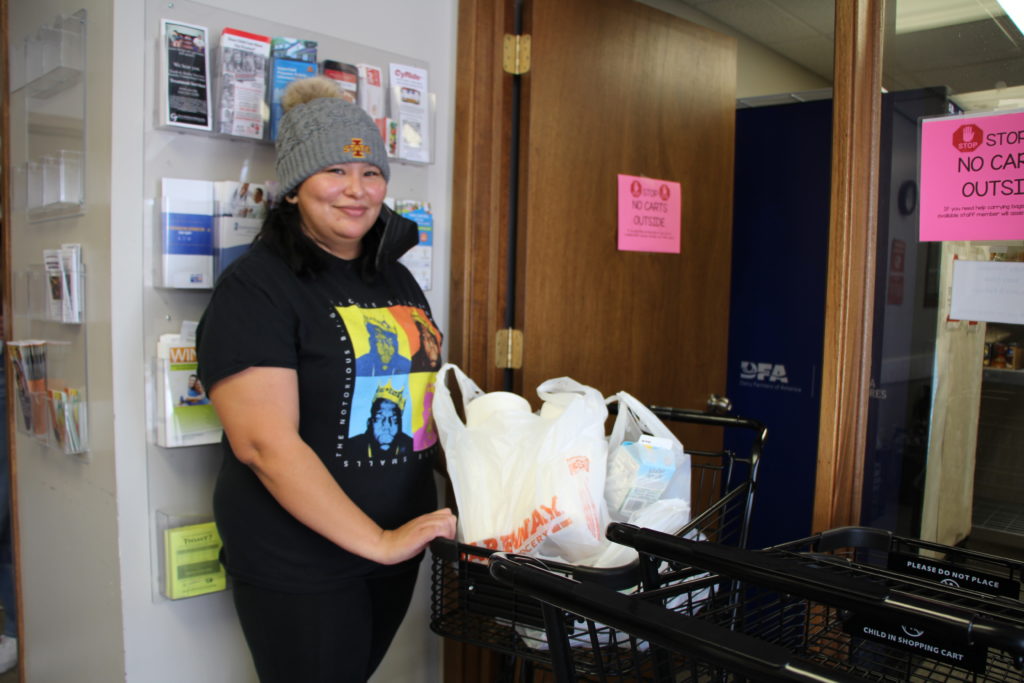 Clarissa loves to cook. One of her favorite activities is getting creative in the kitchen. Her two kids enjoy simple meals a lot more when they're fun. Just the other day, she made rainbow mac and cheese with food coloring, and her kids had a blast.
Keeping her fridge and pantry stocked can be difficult. Clarissa and her husband both work, but their income sometimes comes up short to cover all the family's expenses. Unfortunately, they don't qualify for most aid.
Every so often, Clarissa and her husband just can't stretch their food budget any farther. It became especially hard more recently when Clarissa caught COVID and had to quarantine without pay. Her family quickly fell behind on bills.
Thankfully, because of generous donors like you, Clarissa's family has been able to access nutritious groceries from MICA – Story County, a Food Bank of Iowa partner agency. At MICA, Clarissa can pick up a variety of fresh produce, dairy, snacks and other ingredients for healthy meals.
"Everything [you] do is appreciated," Clarissa says. "A lot of people need help. I can't imagine not having this."
You are significantly reducing Clarissa's anxiety about how to feed her family. You're giving Clarissa, her husband and their kids the fuel for their favorite summer activity – getting outdoors and biking. Thank you for providing resources to our community members who need them most.