A place that feels like home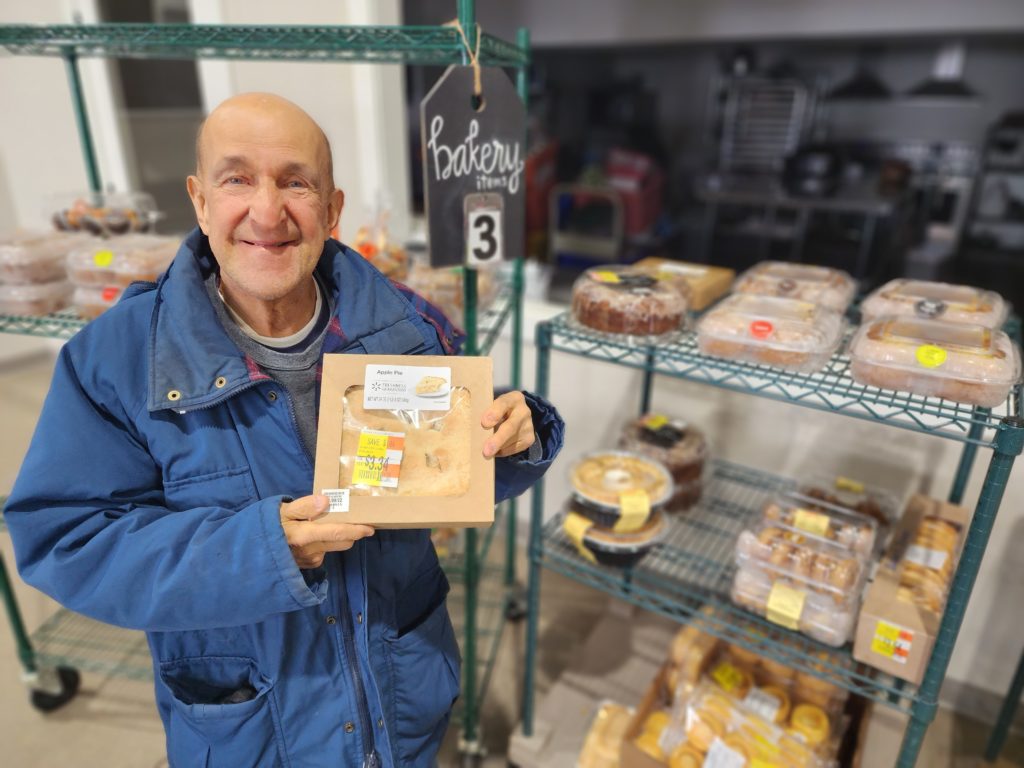 Jim has led a storied life with many interesting turns. He's been a teacher, a Detroit assembly line worker, and even a professional musician. He's what many of us would call a Renaissance man.
Even in his retirement, he still makes an effort to keep playing music. He's on the bass guitar substitute list for the worship band at his church.
Jim has such an attitude of gratefulness about him that you might not know he's had some pretty low times, too. He says there was a point when he was living in his car, without a permanent place to call home.
He now lives in a senior community and is thankful every day to have a roof over his head. He's also particularly thankful for the groceries he receives every week from a Food Bank of Iowa partner pantry, which supplement the small amount of food he's able to buy with SNAP benefits each month.
Jim gets most of what he needs from the food pantry – including fresh milk and the occasional apple pie, his favorite. He loves connecting with the volunteers who know him by name and says he always feels at home when he's at the food pantry.
"I'm very thankful," Jim says of the food you help provide. "I really am.
"It is better to give than to receive," he adds. "I would do it if I could."
Having met Jim, it's clear that he would. And that your generosity is so deeply appreciated by Jim and every neighbor who benefits from your support of Food Bank of Iowa.