Building a Better Food Bank
Last year was a time of significant change for Food Bank of Iowa, marked by the expansion of programs, new strategies for serving our partners, and the first year in which we averaged 1 million lbs. of food distributed each month. 2017 promises to be just as exciting, as we embark on Food Bank of Iowa's most ambitious project to date: renovating our distribution center.
If you've visited, you've seen the superficial problems: some of the lights flicker or don't illuminate at all, distribution center heating is spotty, and our lobby sports large quantities of lava rock. What you may not know: our current configuration is holding us back from fulfilling our mission.
We have maxed out the distribution capacity of our space, and we're serving just 50 percent of the need within our service area. Change is needed, and it's needed now.
Later this spring, renovations will begin. The work will accomplish vital goals:
Double our distribution capacity
Dramatically expand our ability to stock and distribute fresh fruits and vegetables and nutritious frozen meat
More efficient and comfortable volunteer workspace
An on-site pantry to feed our neighbors and teach best practices
By this time next year, we plan to have completed the project and be well on our way to meeting 100 percent of the need in our service area. In the meantime, we've phased construction to prevent us from stopping distribution for even one day. Feeding Iowans in need cannot stop, even to allow for such important changes.
This renovation is the next step toward a bright future for Food Bank of Iowa. More importantly, it's the next step toward distributing enough food for each and every one of our neighbors struggling with food insecurity.
If you would like to be a part of this momentous campaign, please contact Keeley Smith at 515-867-2893 or ksmith@foodbankiowa.org.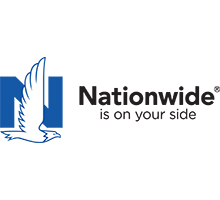 Nationwide is on our side
This March, we announced the lead gift for our renovation project: a $1.5 million contribution from the Nationwide Foundation! In addition, our friends at Nationwide have offered to host our office team for the duration of our renovation. This generous offer is just the latest in a long string of incredible acts from these stalwart hunger fighters.
Nationwide volunteers have provided thousands and thousands of volunteer hours throughout the years, and Nationwide funding has helped us pilot, grow, and perfect programs and partnerships.
When we say it, we mean it: Nationwide is on our side.