Cat is thankful for your help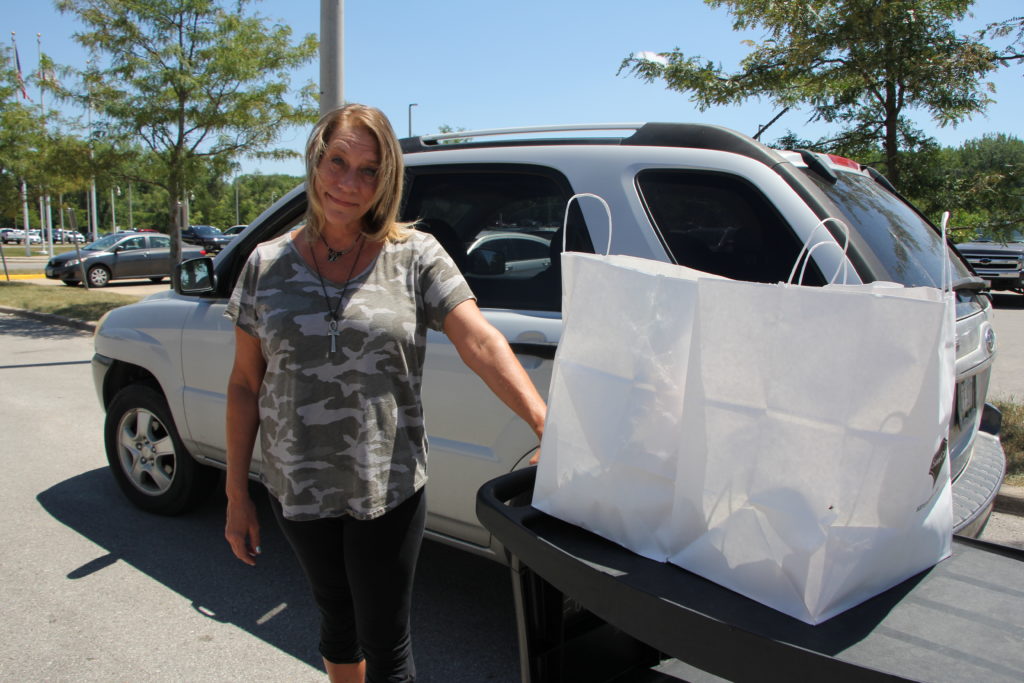 Serving others has been Catherine's life's work. Cat, as her friends call her, has worked in some of the finest restaurants from Chicago to Miami to Seattle.
Des Moines is where she calls home today, but health issues have closed the door on work for now. "I spent 20 years in the service industry. My hips are shot from all that running around on hard surfaces."
"I haven't worked in two years," Cat says. "I do receive some disability income, but it doesn't go very far."
When she needs help putting food on her table, she turns to one of our Des Moines food pantry partners. Cat is grateful to have access to fresh fruit and vegetables and says the volunteers and staff treat her like family.

"There is an unbelievable amount of kindness here that I see and receive," she says.  
Cat looks forward to the day when she can help her neighbors. She says, "I'll be on the other end when I can, and I will gladly be one of the givers."
Until then, Cat deeply appreciates the generous donors who help ensure all Iowans have access to healthy food.
"Anyone who contributes is definitely part of the solution."