Food Bank of Iowa, partners to invest in communities of color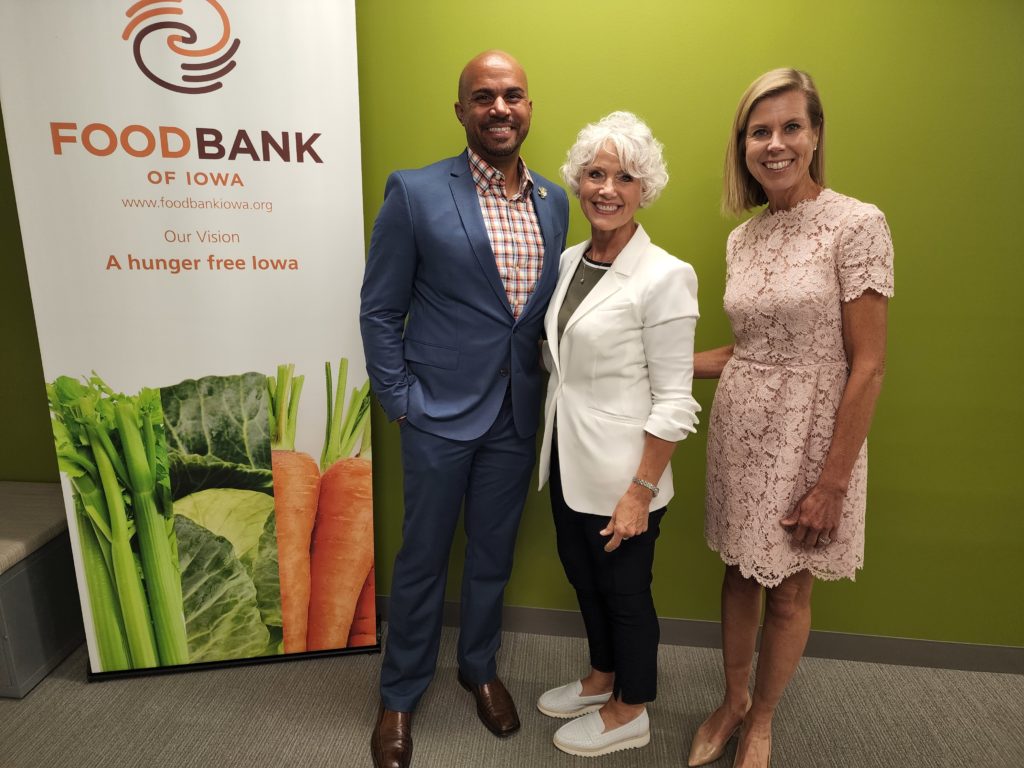 DES MOINES, Iowa — Food Bank of Iowa and two metro partners have received $500,000 in grant funding through Feeding America's Food Security Equity Impact Fund awards.
Urban Dreams in Des Moines has received $212,500 toward establishing a dedicated food pantry at its new Second Avenue headquarters. The new space will provide people in need of food assistance from all over the metro a shopping experience with dignity and choice, Executive Director Izaah Knox said.
In Harmony Farm, Earlham, has received $212,500 for equipment and staffing to help immigrant farmers build sustainable agriculture and business skills and to create a more equitable food system. In Harmony Farm launched its beginning farmer program this spring with a cohort of 11 Burundian refugees and their families. The grant will allow these and other Iowans to bridge the gap from successful urban gardening to small-scale/conventional farming. Beginning farmers receive land access, instruction, technical assistance and an opportunity to scale production gradually. Participation from food assistance partners, including Food Bank of Iowa, provides a financial return for the farmers while delivering high-quality produce to low-income communities.
Food Bank of Iowa has received a $75,000 grant to purchase and deliver culturally responsive foods, including fresh produce, protein, rice and other cooking staples.
The Food Security Equity Impact Fund was established to drive investments to communities of color disproportionately impacted by food insecurity. According to Feeding America, food insecurity rates among individuals who identify as Black, Latino, Native American, Pacific Islander and multiracial are two to three times higher than white individuals. The fund, established in December 2020 with a donation from MacKenzie Scott to Feeding America, focuses on addressing root causes of hunger and investing in people with lived experience to shape a more equitable food system.
A list of other 2022 grantees is available on Feeding America's website. Food Bank of Iowa and its partners are the only Iowa recipients.
Media Contacts
Annette Hacker, Food Bank of Iowa, 515-867-2885, ahacker@foodbankiowa.org
Izaah Knox, Urban Dreams, Izaah.knox@urbandreams.org
Sharon Krause, In Harmony Farm, manager@inharmonyfarm.org
About Food Bank of Iowa
In its 40th year, Food Bank of Iowa provides food for Iowa children, families, seniors and veterans to lead full and active lives, strengthening the communities where they live. Serving 55 of Iowa's 99 counties, Food Bank of Iowa delivered more than 17 million pounds of food to its 700 partners last year.
Any organization or individual interested in joining the fight for a hunger-free Iowa can volunteer, donate and find advocacy information at www.foodbankiowa.org.