Food Bank of Iowa receives $472,900 in first installment from Hy-Vee's 100 Million Meals Challenge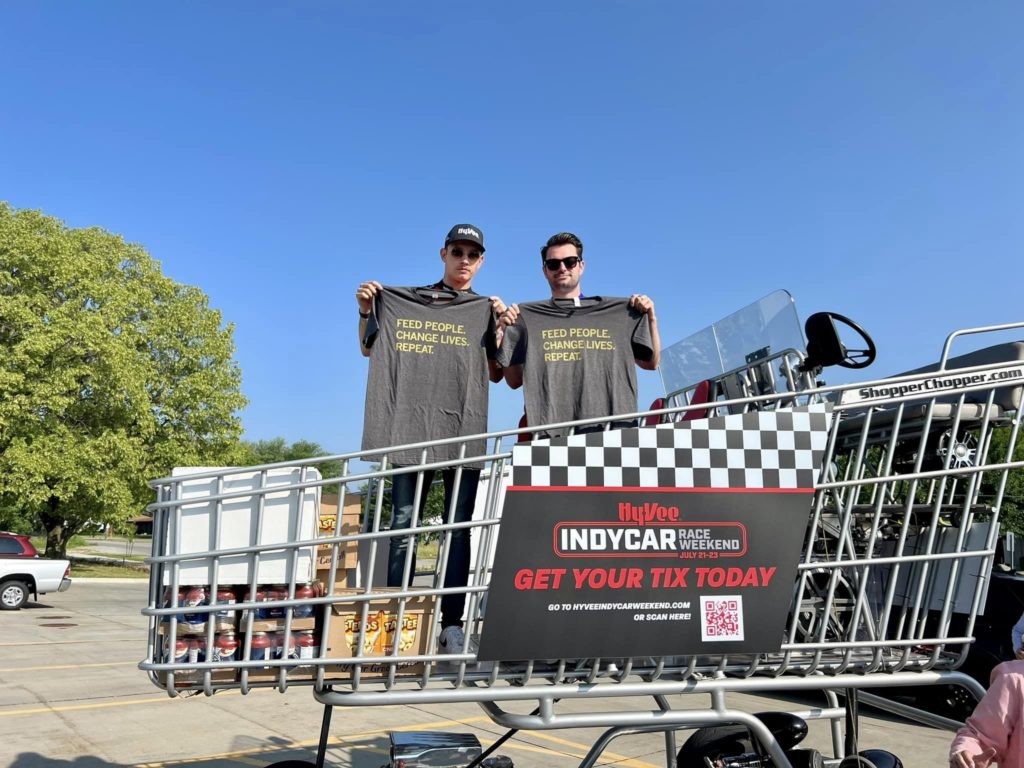 DES MOINES, Iowa (Sept. 1, 2023) — Hy-Vee's 100 Million Meals Challenge is already helping 18 Feeding America food banks to alleviate hunger and feed thousands.
Food Bank of Iowa just received its first donation through the 100 Million Meals Challenge: $472,900.31. That will provide 727,538 meals across 55 Iowa counties.
Shoppers at Hy-Vee, Dollar Fresh Market and Hy-Vee Fast & Fresh locations are encouraged to fight food insecurity by rounding up at the register. The 100 Million Meals Challenge will continue through the end of the year. The recent payment to food banks represents donations from March 1-June 30, 2023. This initiative is the latest in Hy-Vee's efforts to provide hunger relief across eight states. Funds collected in each community funnel back to local food banks.
"Hy-Vee's 100 Million Meals Challenge is providing vital nutrition for hardworking families and folks living on fixed incomes," said Food Bank of Iowa CEO Michelle Book. "By sharing a few cents every time we shop, together we can make a big difference. We're grateful for Hy-Vee's generous support, which is needed now more than ever."
Food Bank of Iowa and its partners are currently serving 173,000 Iowans every month.
About Food Bank of Iowa
Established in 1982, Food Bank of Iowa provides nutritious food for Iowa children, families, seniors and veterans to lead full and active lives, strengthening their communities. Serving 55 of Iowa's 99 counties, Food Bank of Iowa delivers more than 21 million pounds of food (17.6 million meals) to its 700 partners annually. Learn more at www.foodbankiowa.org.