Most people don't know the difference between a food bank and a food pantry, how a food bank works, or how pervasive food insecurity is here in Iowa. Learn more in this brief overview by Food Bank of Iowa CEO Michelle Book.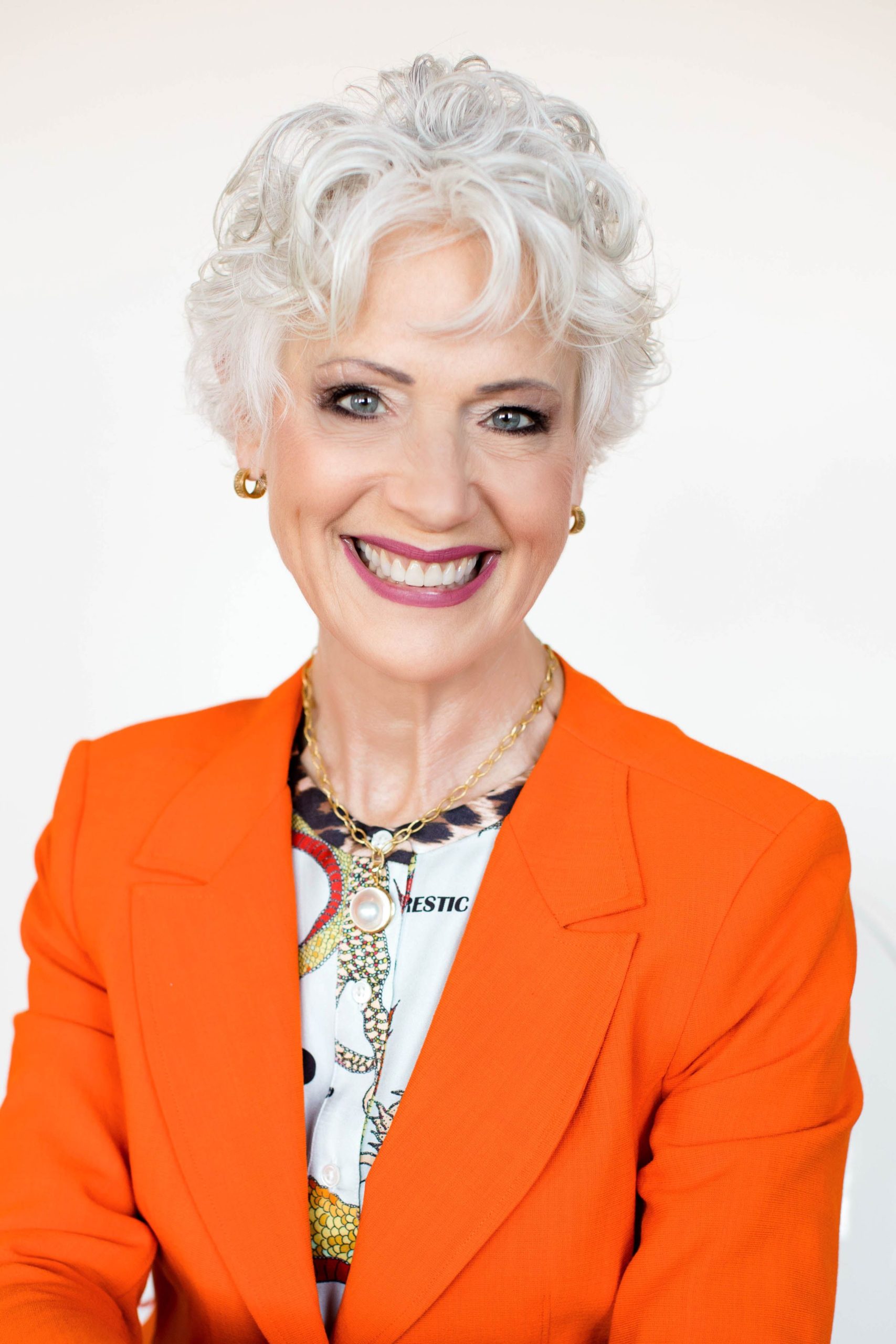 Before coming to Food Bank of Iowa, I did not know much about food banks, nor did I understand the complexity of the food assistance system. I've learned a lot. I hope the information I share below helps to clarify the role of and need for Feeding America food banks.
What is a food bank versus a food pantry?
Food banks find free and reduced-cost food, keep it safe and get it to smaller frontline partners. At a food bank, food is acquired by the semi-truck load to take advantage of bulk purchasing discounts and maximize the return on freight costs. Food is stored by the pallet and pallets are racked to the roof. I think of a food bank as the wholesaler and each pantry as a retailer.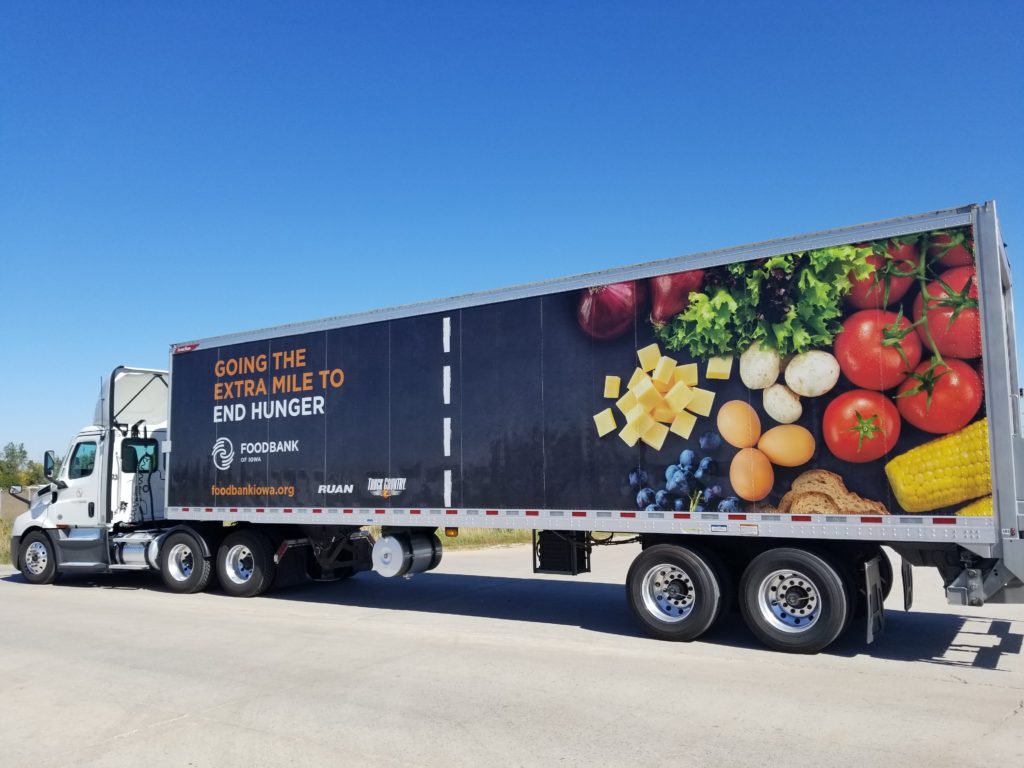 A typical food pantry looks a lot like a small-town grocery store. Food Bank of Iowa partner pantries order from our inventory by the case and display grocery items on shelves and in coolers and freezers. Generally, pantry guests are invited in to shop, selecting foods that best suit their families' preferences and nutritional needs. This minimizes food waste.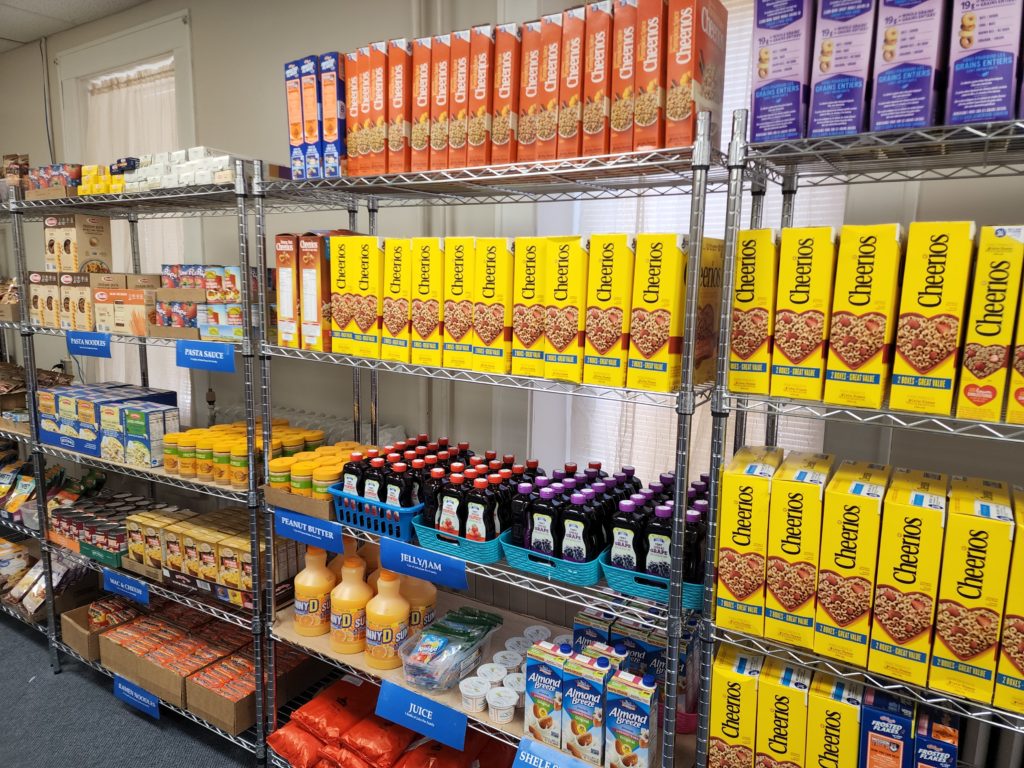 Feeding America food banks are held to strict food safety standards. We are required to train all employees and volunteers who interact with the food from the time we assume possession to the time a neighbor takes the food or is served. We regularly inspect and monitor food safety at all partner locations.
Six Feeding America food banks are at work across Iowa; FBOI is the largest, serving 55 counties. Collectively, these six food banks work with more than 1,400 organizations to help feed Iowans in all 99 counties. Typically, pantries source about 50% of their inventory from a food bank. The remaining need is met through community food drives and purchases with donor dollars, which help support the local economy.
Why are food banks necessary?
Before COVID-19, we thought of food assistance as emergency assistance. People would visit a pantry occasionally when an emergency unexpectedly impacted their personal finances. Today, food assistance is supplemental. Many working families and folks living on fixed incomes are consistently unable to make ends meet. They need ongoing support.
We saw a dramatic increase in the need for food assistance beginning in April 2022, when SNAP recipients lost maximum benefits just as inflation escalated. Food pantry partners report a surge in young families with children. With 60% of all Americans living paycheck to paycheck, one in seven working Iowa households can't afford basic needs.
350,000 Iowans — 11% of our population – live in poverty. One-third are children, with 40% of Iowa students receiving USDA free and reduced-cost meals. Why?
Although we have an abundance of jobs in Iowa, we do not have adequate living wage jobs. And many Iowa workers lack the skills required for higher paying jobs. A shortage of affordable housing and access to quality daycare, especially in rural Iowa, exacerbate the issue.

People living on fixed incomes are hard pressed to cover the cost of basic needs, especially in times of rapid inflation. The average annual disability payment in Iowa is $12,165. The average Social Security payment in Iowa is $11,424, while an adult must gross a minimum of $28,781 to cover the cost of living.
According to Common Good Iowa, a single parent with one child must gross $21.16 per hour just to meet basic needs. This doesn't include money for savings, emergencies, retirement or a child's education. A recent journey on Indeed.com indicated starting wages for the following positions in Iowa don't measure up:
Grocery store kitchen worker: $9.81
Convenience store clerk: $10.89
Mechanic: $17.27
Teacher: $17.81
Accountant: $18.49
Income inequity is a growing concern in the United States with CEOs paid 351 times as much as the typical worker in 2020. According to the Economic Policy Institute, this ratio was 21:1 in 1965 and 61:1 in 1989. Extraordinary gaps between "the haves" and "the have nots" have resulted in a lack of awareness, understanding and empathy for those living in generational and working-class poverty. These are the people who need our help.
How does Food Bank of Iowa acquire food?
Today, 9% of our inventory comes from the USDA commodity food program, which began in the 1980s with distribution of government cheese. Today, the program provides dairy, eggs, meat, fish, produce, canned fruits and vegetables, rice, beans, oats and more. In Iowa, USDA commodity foods are distributed via the Feeding America food bank network, although this varies by state.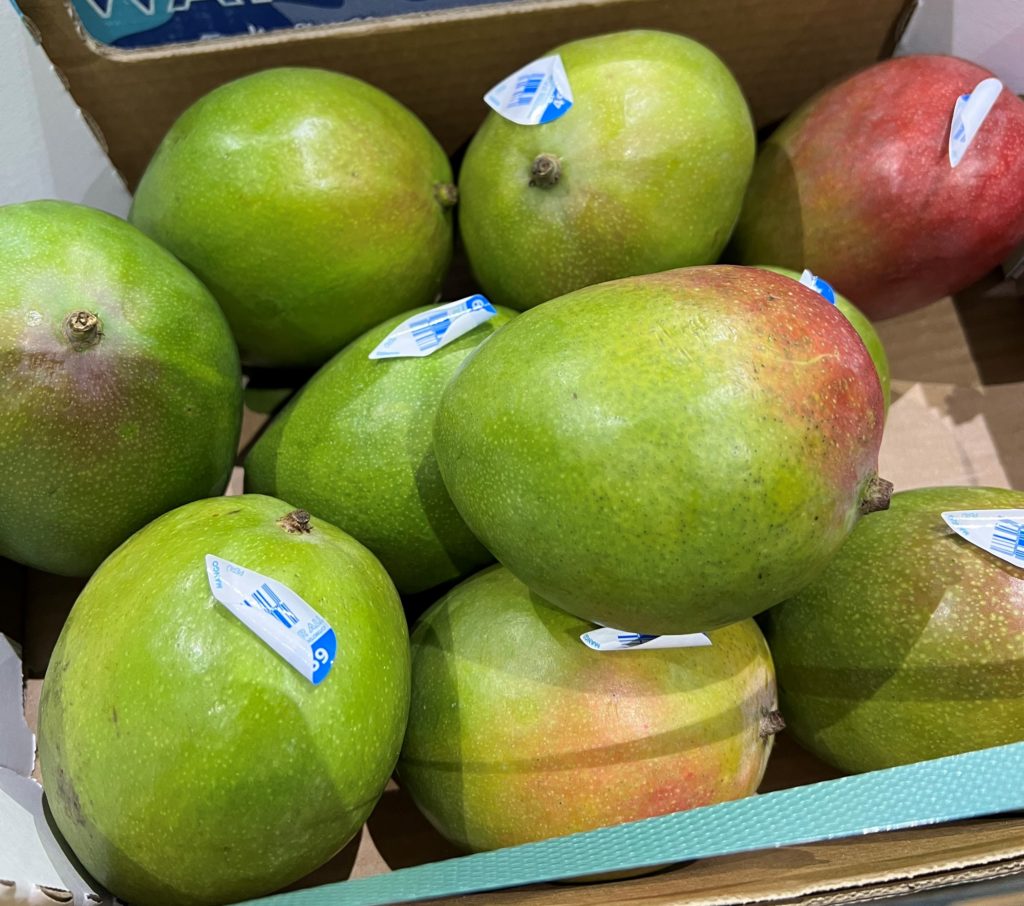 Another 48% of Food Bank of Iowa's inventory is purchased with donor dollars. We strive to consistently maintain nutritious staples and fresh produce. Donor dollars are used to purchase items such as peanut butter, canned tuna or chicken, boxed skillet meals, cereal, soup, canned and fresh fruits and vegetables, as well as ground meat. We procure 23% of our purchased products locally.
Food banking began in the 1960s as an effort to divert safe, edible food from landfills to dinner plates for people in need of food assistance. Today, 43% of the food distributed by Food Bank of Iowa is the result of a proactive effort to solicit food donations from retailers, wholesalers, producers and processors.
Many national and regional corporations choose to manage their food donation programs under the umbrella of Feeding America. Wherever there is a Feeding America corporate partner willing to donate food, the local Feeding America food bank is responsible for ensuring the food is picked up, weighed, kept safe. and made available to people who need food assistance.
The local Feeding America food bank reports the category of food and pounds recovered to Feeding America. Feeding America accumulates information from all food banks across the United States and provides the corporate partner with a charitable tax receipt and an aggregate report of the corporation's net impact on the environment and food insecurity.
What is the most efficient way to support children facing food insecurity?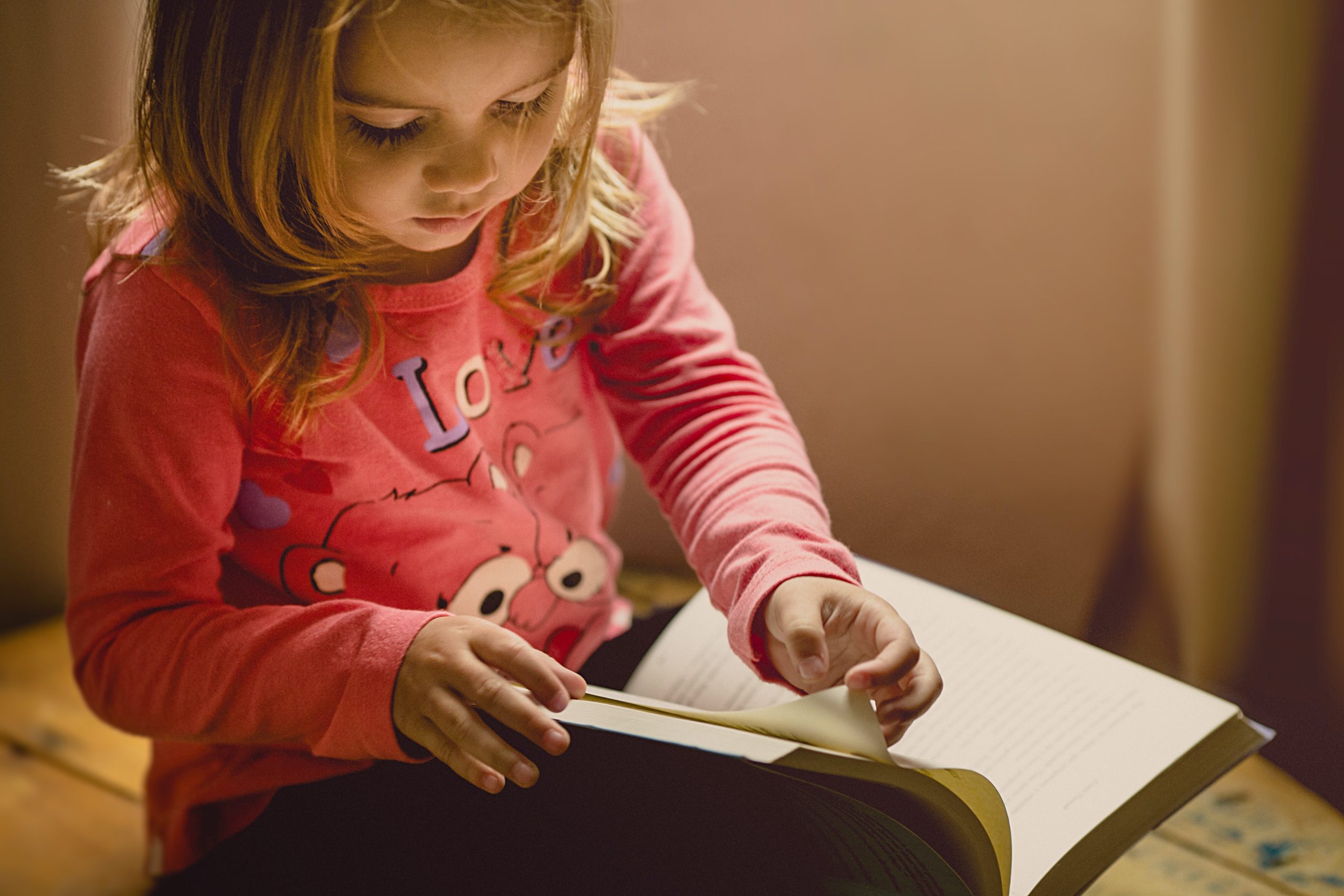 Providing food for children is an important pillar of our work at Food Bank of Iowa. Nearly half (46%) of those receiving food assistance through our partner pantries are children.
In the throes of food insecurity, we know children suffer. Living in poverty, lacking proper nutrition, and worrying about food leads to stress, delayed development, impaired coping skills, behavioral problems and learning disabilities. Childhood hunger often leads to lifelong struggles with mental health, obesity, heart disease and diabetes.
Every Friday during the school year, we provide weekend food for 4,100 elementary school children. The bags consist of shelf-stable, kid-friendly foods such as milk, cereal, juice, canned fruit and meals, granola bars and other nutritional items intended to tide students over on weekends, when they don't have access to meals at school.
But a food bag designed to help one small child can't support an entire family, so Food Bank of Iowa has established 138 school pantries in 42 counties. Our goal is to place a pantry in every school district across our 55-county service area and one in every Des Moines Public School District (DMPS) school. We currently have 43 DMPS pantries with 10 to implement by the end of the year.
Food Bank of Iowa provides the shelving, refrigeration, freezer, training, monitoring and food free of charge to school pantries. Schools provide the space and staff to coordinate.
In 2022, Food Bank of Iowa delivered 2 million pounds of food to school pantries with an estimated value of $2.6 million, serving 52,000 households.