Mother-daughter duos are dedicated volunteers
darlene and jahn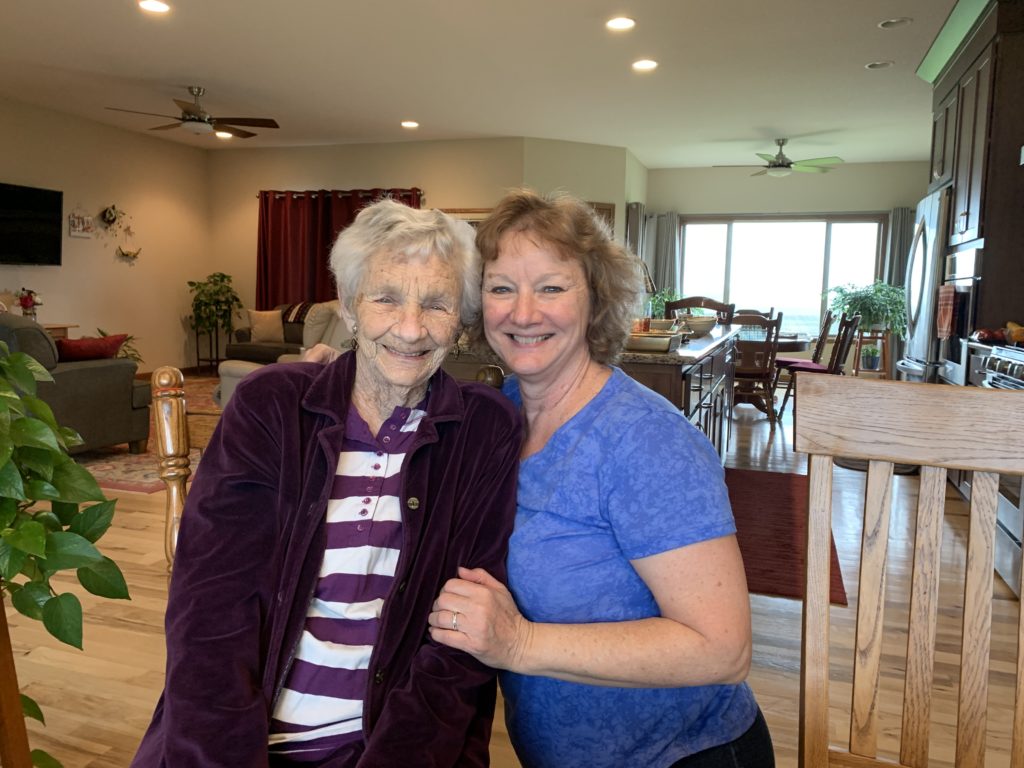 "Busy hands are happy hands."
That's a motto that Darlene, 95, lives by to this day and part of what fuels her volunteer work with her daughter, Jahn.
Jahn began volunteering with Food Bank of Iowa before retiring from a 40-year career with John Deere. She started joining a few coworkers to volunteer on a weekly basis — and never looked back.
"You know, when you're working together for something that's good, that collaboration, the shared purpose and the camaraderie is something we really enjoy," Jahn says.
It's also something Jahn's mother, Darlene, wanted to be a part of. Looking to stay busy and find a way to contribute, Darlene began sewing t-shirts into tote bags that are stocked with food to be taken home from food pantries.
"She felt like she was contributing knowing that someone was going to use those bags and take food home to their families," Jahn says. "It doesn't matter what our age is, you have something you can contribute."
Jahn, a proud mother of two grown children herself, encourages anyone considering volunteering that it can be a really special way to spend time with friends and family.
"So many people go out and have coffee or lunch together," she says. "Why not go out and volunteer together and enjoy that time with your friend knowing that you're helping someone else as well."
aNnabelle AND jane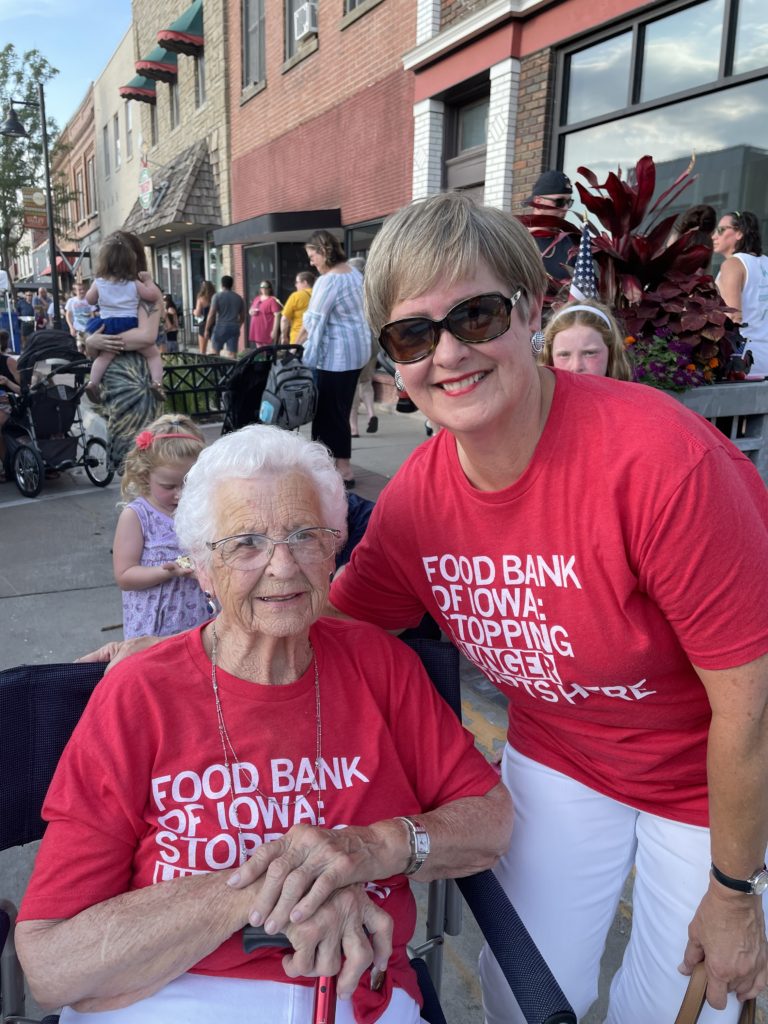 One of Jane's earliest life lessons came from her mom, Annabelle, and it's one that mother and daughter continue to live out together today.
"It's important to stay active, to feel useful and to continue to help others," says Annabelle, 94. "That's why I enjoy the food bank projects."
Jane carried that lesson with her from the time she was born and raised in Des Moines and on to Tennessee, where she lived with her husband and stepsons for more than 30 years. After her husband passed away in 2018, she moved back to Des Moines and retired from a teaching career in 2020.
Jane says her husband grew up with little access to food, and together they became passionate about supporting hunger relief causes.
Once back in Des Moines, Jane served her first volunteer shift at Food Bank of Iowa and kept on helping. Soon after, her mother asked how she could help, too. Now, Annabelle puts in more than 50 hours of volunteer service each year, making inspiration cards for the BackPack Program, stitching t-shirt bags, putting stamps on postcards and writing thank you notes.
"She is truly an example that you are a valuable volunteer at any age," Jane says.
Jane is also a Food Bank of Iowa ambassador and Annabelle often accompanies her at presentations. Together, the two share their passion for helping others and their commitment to hunger relief.
"Come and try it once," Jane says of volunteering. "Because once you try it, you'll be hooked. You will feel welcomed and appreciated. You will enjoy the work."