State fair vendors donate meat, produce, more to Food Bank of Iowa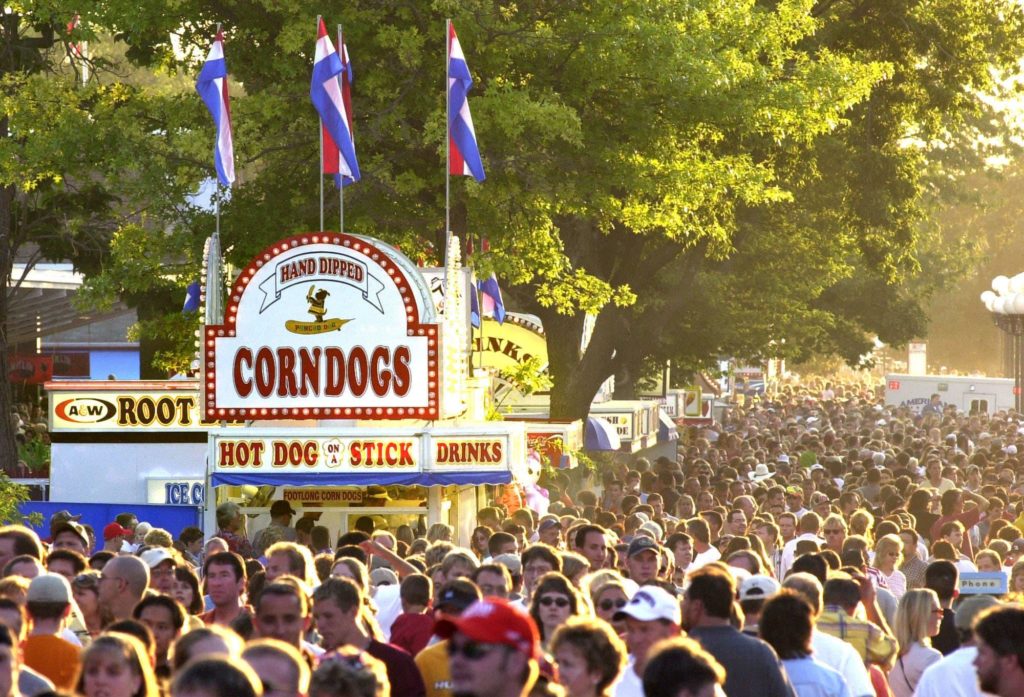 DES MOINES, Iowa — Twelve Iowa State Fair vendors have donated 7,300 pounds of unused food to Food Bank of Iowa at the close of this year's fair.
Among the food collected by FBOI staff and volunteers on Aug. 22:
Thanks to the following generous state fair vendors for allowing Food Bank of Iowa to rescue safe, wholesome food for Iowans facing food insecurity:
Campbell's Concessions
Cattlemen's Beef Quarters
Girl Scouts of Greater Iowa
Midwest Dairy Association
TnT Concessions
The USDA estimates up to 40% of the U.S. food supply is wasted every year. According to Feeding America, that equates to more than $408 billion in food thrown away each year. Meanwhile, 300,000 Iowans — one-third of whom are children — face hunger.
Media Contacts
Annette Hacker, Food Bank of Iowa, 515-867-2885, ahacker@foodbankiowa.org
About Food Bank of Iowa
In its 40th year, Food Bank of Iowa provides food for Iowa children, families, seniors and veterans to lead full and active lives, strengthening the communities where they live. Serving 55 of Iowa's 99 counties, Food Bank of Iowa delivered more than 17 million pounds of food to its 700 partners last year.
Any organization or individual interested in joining the fight for a hunger-free Iowa can volunteer, donate and find advocacy information at www.foodbankiowa.org.