Thank you for helping to bridge the hunger gap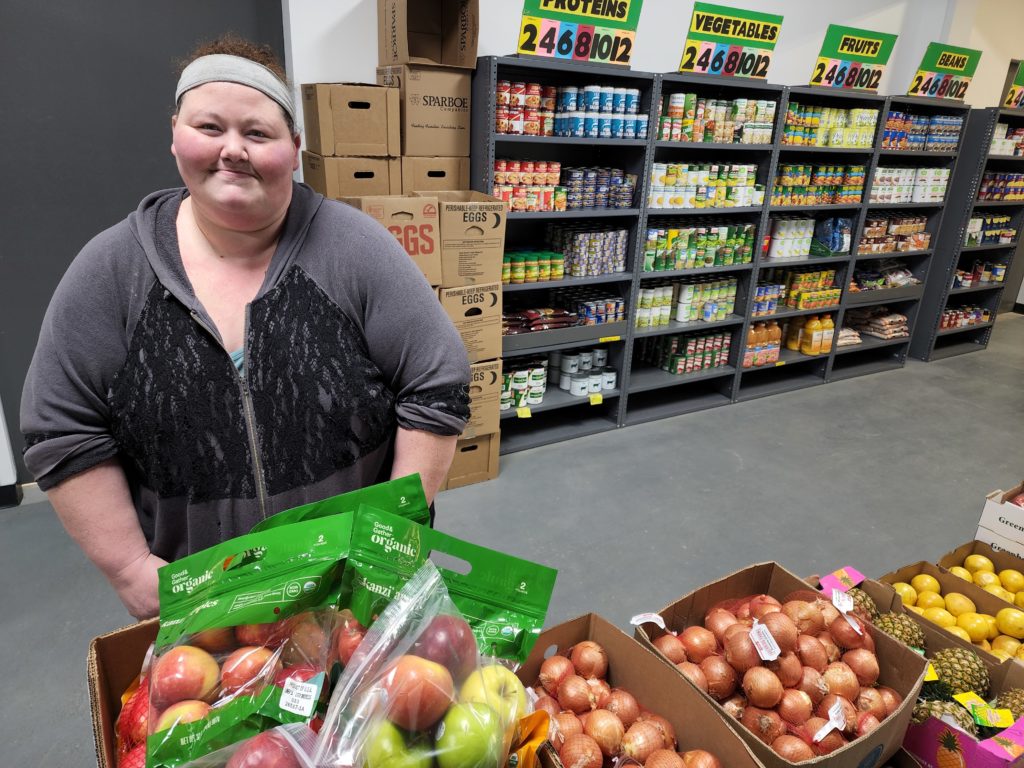 As the mother of three active girls ages 2, 6 and 8, Lisa juggles a lot to care for her family.
Her oldest has a malformation in her ear and will lose her hearing within the next couple of years without a cochlear implant. Lisa makes the long drive to Mayo Clinic twice a month for her care.
Lisa's husband works full time, but the steep rise in the cost of gas and groceries, along with a recent drop in their SNAP benefits, has made money especially tight.
She was reluctant to seek food assistance for fear of being judged. But the reality of her first visit to one of our partner pantries was very different. "Everyone here is so nice," Lisa says. "Just wonderful!"
The family appreciates this much-needed support. "Bread, produce and eggs are available every day. You can do a lot with bread, veggies and eggs," Lisa says.
Across Iowa, more and more families like Lisa's are facing food insecurity. "We're normal people [having] a hard time making ends meet. And that's pretty common lately. If I didn't come here, we'd be eating ramen noodles. This pantry helps us tremendously."