Thank you for strengthening Stacy's family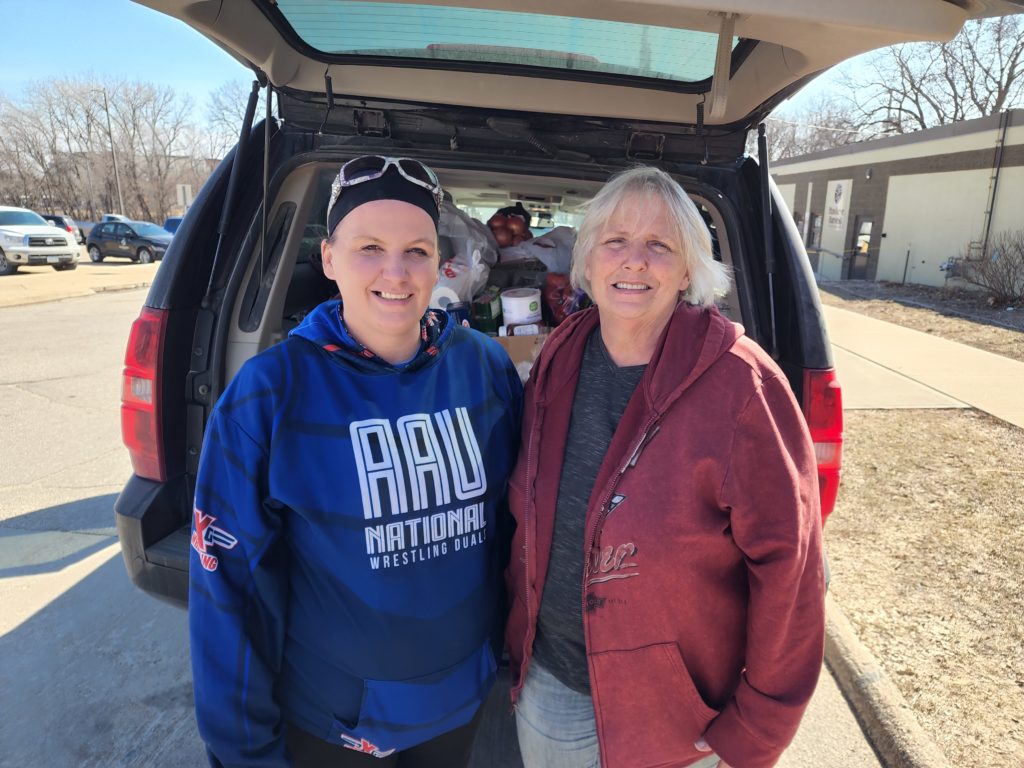 Stacy is a mom of three — two boys and a girl. She also cares for her mother, Lana, who now lives with her after suffering many strokes.
Stacy manages a small hotel, earning too much to qualify for SNAP benefits but not enough to make ends meet for her family. Her oldest son, who works part-time while attending college, contributes what he can. But money is tight.
Before coming to a Food Bank of Iowa partner pantry, Stacy relied on "a lot of help from friends and family." But with two teens who are athletes and need adequate nutrition to fuel their growing bodies, Stacy knew she needed more help.
It was a huge relief to learn she could access lean protein, fruits, vegetables and healthy snacks at the pantry … all the nutrients her kids need for energy and endurance.
And the relief the groceries brought to her stretched-thin budget was also huge. "Even the stress of not having to buy canned food helps with meat prices nowadays," Stacy says.
Stacy admits she felt vulnerable the first time she visited the pantry and encourages others to seek the help they need.
"Don't be afraid to come if you need help," Stacy says. "It doesn't make you any less of a person."
Many hardworking neighbors just can't keep up with the cost of living. Thank you for partnering with Food Bank of Iowa to help Stacy's family and so many others who are doing the best they can in challenging times.