Vilsack, Emhoff and Axne Visit Food Bank of Iowa to Celebrate The American Rescue Act of 2021
On Monday, March 22, Secretary of Agriculture Vilsack, Second Gentleman Emhoff and Representative Cindy Axne visited Food Bank of Iowa to speak with president and CEO Michelle Book, partners, volunteers and staff.
The American Rescue Act of 2021, an economic stimulus bill passed by the 117th United States Congress and signed into law by President Joe Biden, was passed to speed up the United States' recovery from the economic and health effects of the COVID-19 pandemic and the ongoing recession. The Act provides substantive funding for food assistance, an important factor for the health of many Americans.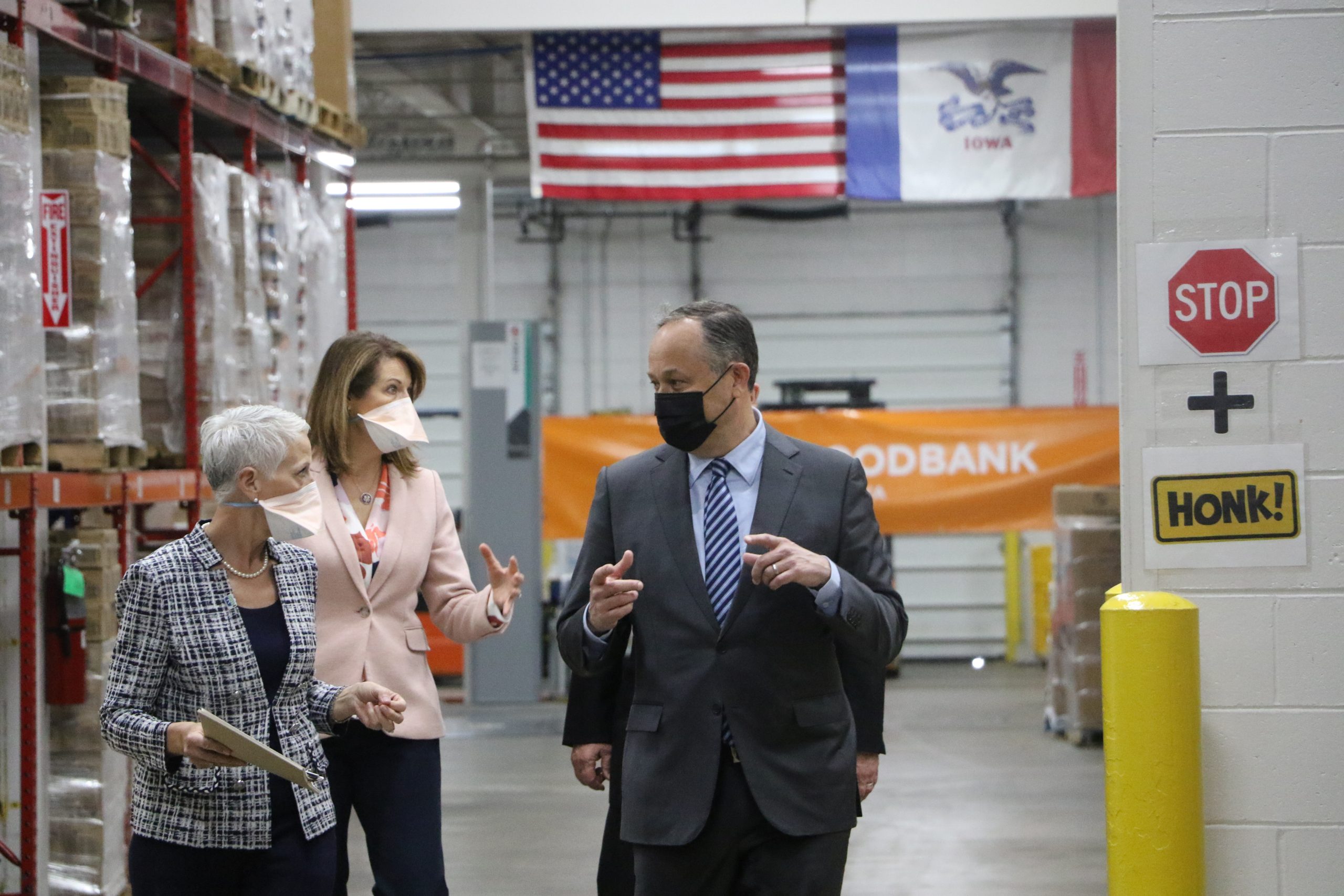 Nationally, the Feeding America network reports a 55% average increase in the need for emergency food assistance. Over 405,000 Iowans are facing hunger this spring. The American Rescue Act of 2021 will ensure those Iowans experiencing food insecurity will continue to be fed.
"In addition to ensuring funding for direct food assistance, this administration is actively working to learn more about root causes," president and CEO Michelle Book said. "Food Bank of Iowa was honored to host Secretary Vilsack, Second Gentleman Emhoff and Representative Cindy Axne. The federal government, working within the well-established Feeding America network, is the safest, most efficient way to get nutrition to folks in need."
The Biden Administration's actions will help ensure the 42 million individuals, including 13 million children, facing hunger in the United States have access to additional resources during this unprecedented time. Secretary Vilsack has framed the problem of hunger in America as nutrition insecurity, with inadequate nutrition leading to high rates of chronic disease and posing a potential national security risk as a result.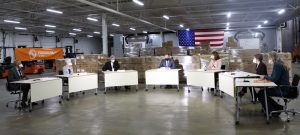 Critical investments from the American Rescue Plan include funding to purchase food and agriculture commodities, an extension of 15% increase in SNAP benefits, funding for families to make up for meals missed at school, additional support for WIC and Commodity Supplemental Food Programs, and temporary increases to Child Tax Credit and Earned Income Tax Credit.
Any organization or individual interested in joining the fight for a hunger-free Iowa can volunteer, donate and find advocacy information at FoodBankIowa.org.