Volunteers give and receive through service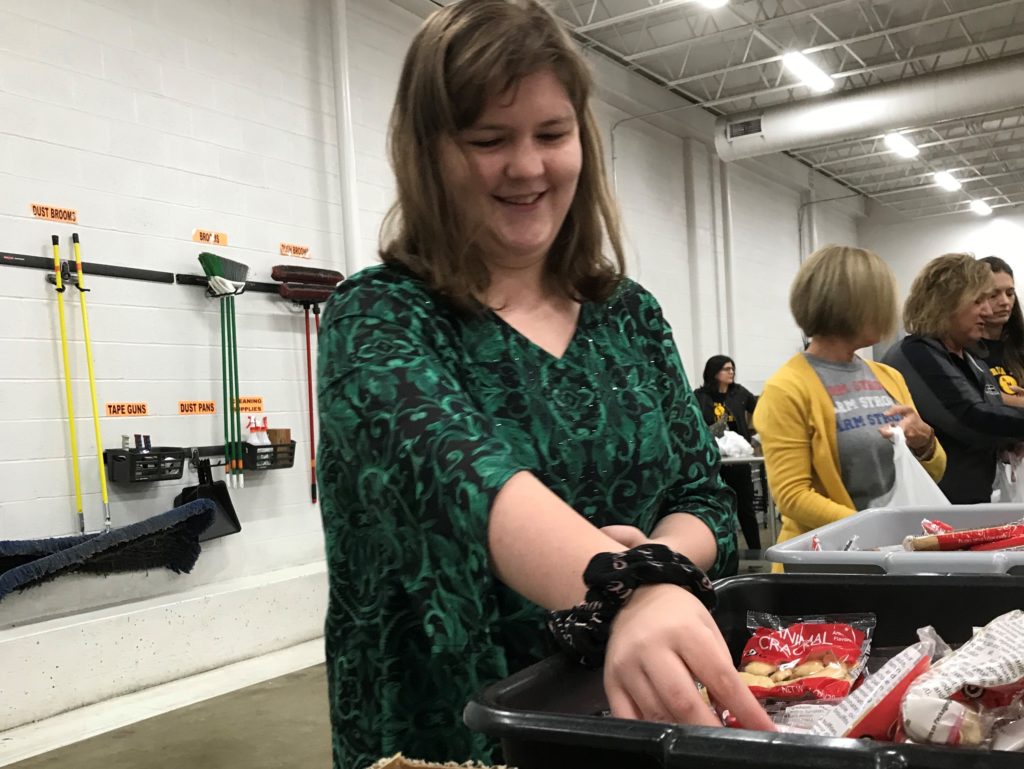 Among our valued partners is Link Associates, which provides Food Bank of Iowa with a steady stream of committed volunteers.
"Link Associates works with individuals with disabilities, and the Volunteer Investment Program (VIP) gives them the opportunity to get out into the community and volunteer, so it's an inclusive program," says Rebecca, a VIP supervisor with Link Associates.
Sable receives services from Link Associates and got involved with VIP a couple of years ago. This gave her the opportunity to help at Food Bank of Iowa. "It's a good place to volunteer," she says. "They are awesome! I love working hard and hanging out with friends."
VIP volunteers provide invaluable support to the food bank. Their helping hands are needed now more than ever, with record numbers of households seeking food assistance.
And for the volunteers, the experience is enriching and helps in other ways, too.
"The individuals I've been working with over the last couple of years, their skills have improved," Rebecca says. "And that's one of the greatest things that I see in my day-to-day work — improvement of the individual and building their skills toward getting a job in the community."
Rebecca encourages everyone to volunteer with Food Bank of Iowa. "It gives you the opportunity to meet new people. The food bank has a variety of different opportunities for community members [including] individuals with disabilities."
Sign up to volunteer and help people affected by hunger.
Visit FoodBankIowa.org/volunteer today!