You bridge the gap for Iowa's seniors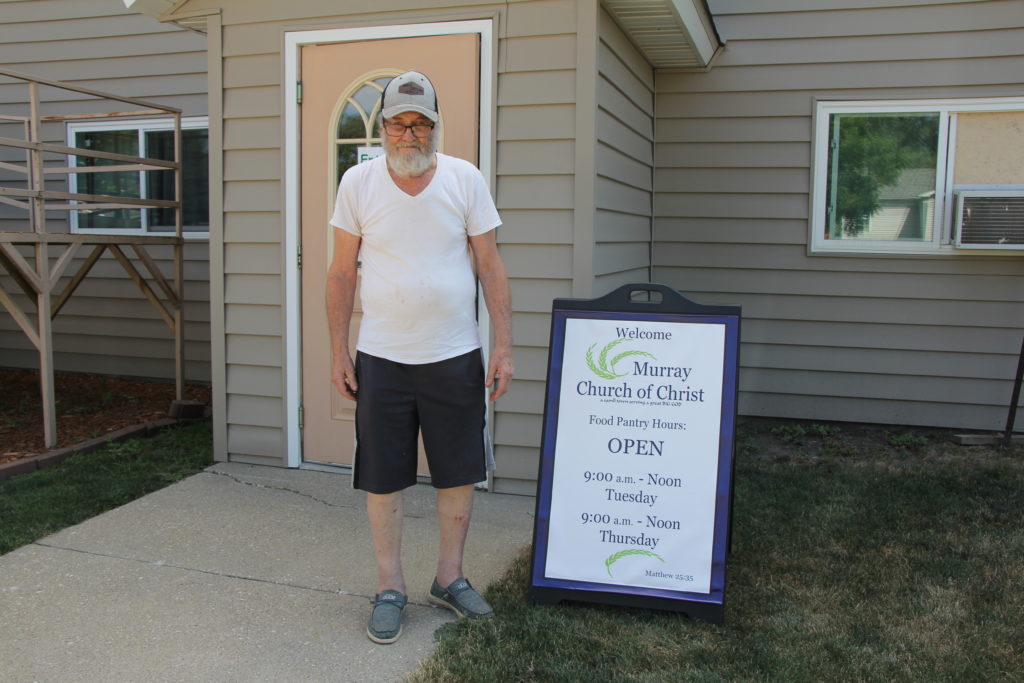 Born and raised in Murray, Dean is 83 now and a widower, but he still lives among the beautiful trees and land he has maintained for years.   
When he's not in the woods, you'll find Dean tending his garden. "I grow sweet potatoes, Irish potatoes, green peas and more."
Last winter when we met Dean, his garden was dormant. Since his open-heart surgery five years ago, Dean knows he needs healthy fruits and vegetables year-round, but his budget is limited.
"I'm retired and Social Security income only goes so far," Dean says. "I started coming to the [Murray Church of Christ Food Pantry] three months ago because I started to run out of groceries at certain times of the month.
"I definitely always come for the pancake mix and a few cans of what not. I'm a pancake eater," he says with a grin.   
"A little bit gets me by and goes a long way when I come into the pantry for a visit."  
Dean is grateful to have a resource like this one – and he doesn't take it for granted. 
"Thank you. That's the greatest thing I could say," Dean says of the healthy food and staples he enjoys and shares with family members who live nearby. "It makes a big difference for me and my family."