You're feeding the future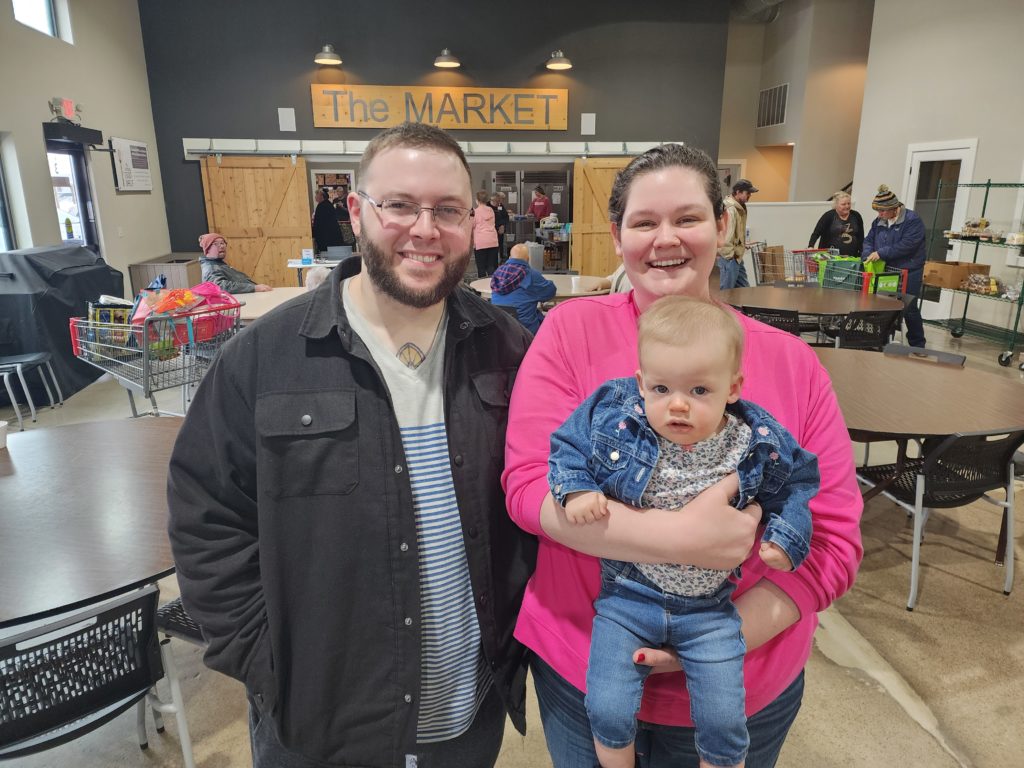 This summer, your support is helping families like Quenton and Brooke's get back on their feet — and inspiring them to pay your kindness forward.
"So many people have made us feel so loved and welcome," Brooke says of the family's experience at the Pella Community Food Shelf, a Food Bank of Iowa partner. "My heart wells up with appreciation."
We met the couple along with their infant daughter Ava on a visit to the pantry. To support the family, Quenton works as a welder and Brooke works at a local church.
But the couple's budget took a sudden hit last year when the whole family caught COVID-19. Thankfully, Brooke and baby Ava recovered quickly, but Quenton has yet to fully regain the strength needed to resume his job.
Quenton receives short-term disability benefits and he's doing physical therapy to try to get back to work as soon as possible, but the family's budget is already stretched to the limit.
"Somebody could look at our normal financial situation and think we're fine," Brooke says. "But there are still times when you need help."
Thankfully, the family can pick up plenty of nutritious food at the pantry, including meat, cereal, milk and fresh produce to nourish the whole family.
Thank you for joining us to make sure that families and neighbors of all ages have ongoing access to plenty of nutritious food, all summer long!