Over Thanksgiving week, Catholic Charities in Des Moines put together holiday baskets that had five different food items in each basket. People were able to pick four items to pair with a holiday meat of their choice (ham, turkey, pork loin, or whole chicken). They served 1,985 individuals and handed out 871 baskets!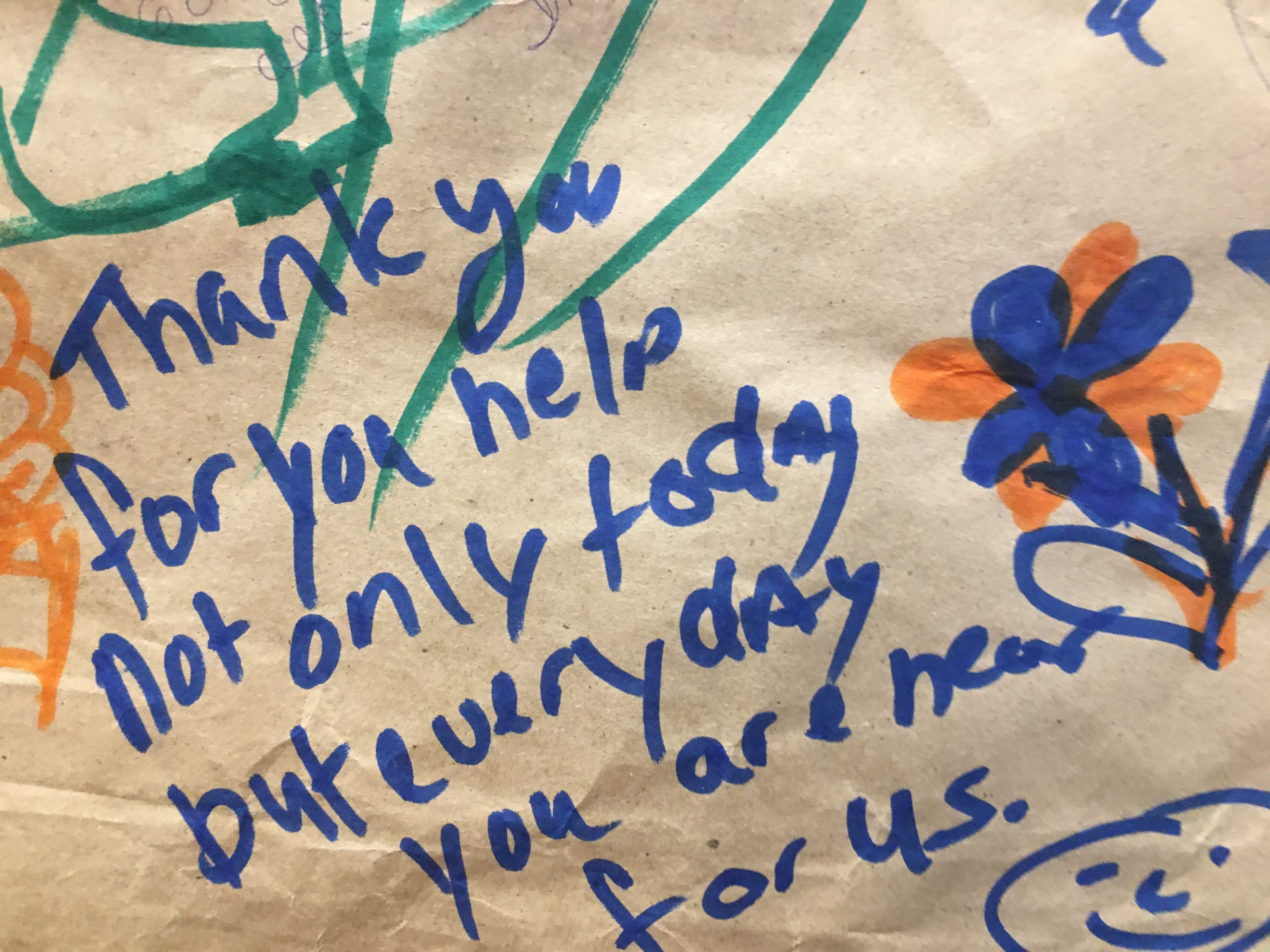 "This is my favorite time of the year at the food pantry," Leslie Van Der Molen, Poverty Reduction Program Manager, said. "As we celebrate a holiday centered around food, we are able to ensure that those who are food insecure in our community are also able to participate in the holiday."
Catholic Charities wanted to make sure people were happy while waiting for their food so they provided snacks and drinks while also having a table to write "Thank You" letters to share with partners who made the distribution possible.