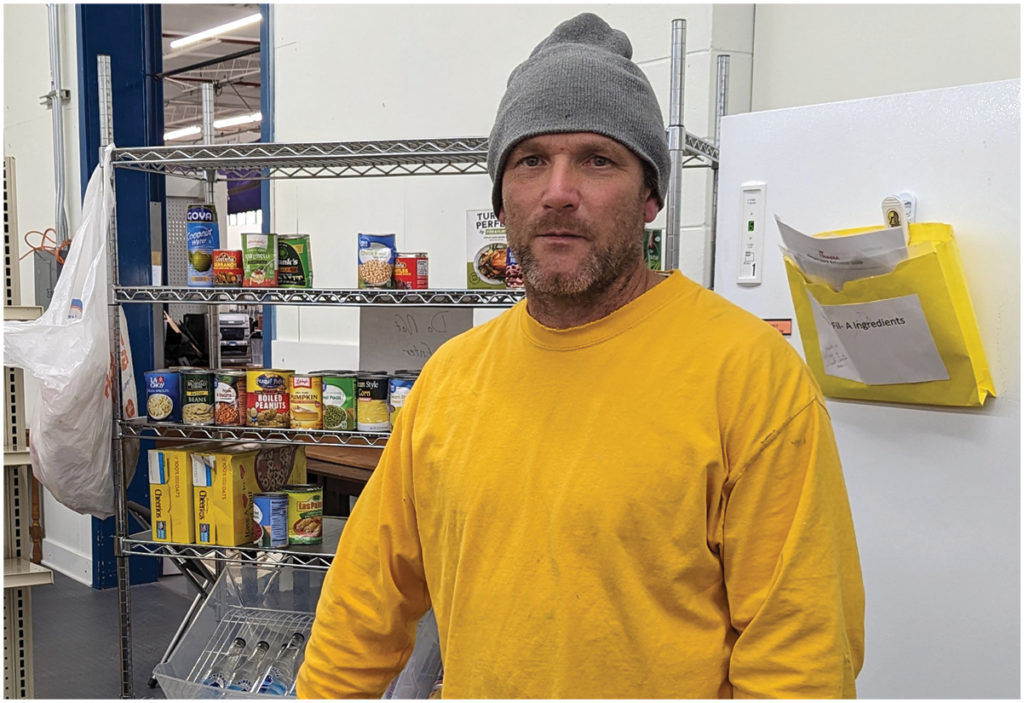 Stephen is a hardworking father who does everything in his power to provide for his two sons, ages 12 and 15. Thanks to friends like you, he has help keeping nutritious food on his family's table.
"I love it," he says about visits to the Caring Hands Food Pantry, a Food Bank of Iowa partner he heard about through a friend.
Stephen works in construction and says his work is typically seasonal, so he needs to stretch his income throughout the year. But the recent increases in rent, utility costs and many necessities have put a real strain on his budget.
"Everything's gone up," he emphasizes.
Stephen doesn't qualify for SNAP benefits, so he's very grateful for the food he receives from the pantry. It's especially helpful when his sons are with him.
He appreciates the variety and amount of wholesome food he can choose from the pantry to feed his family. To kind donors like you who make the pantry possible, he says, "God bless."
Thank you for joining Food Bank of Iowa's mission to make sure our neighbors have the nutrition they need to thrive. Your generosity builds stronger communities and a healthier Iowa!